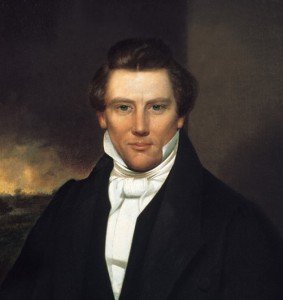 I was recently discussing Nauvoo with an individual who appears inclined to believe that Joseph Smith was just a pervert. I referred them to my Faithful Joseph series, but they indicated that the initial bit they scanned made them think it was just a remix of Brian Hales 1 and the RLDS view. 2
This individual asked if I could assemble a Reader's Digest version of my 29+ posts on the subject, which might inform without all the bothersome reading. This is that digest version.
I should note that this version tells the events chronologically, and does not therefore make it clear which evidentiary clues guided formation of this framework. Some other time I should write up why I argue that the "Joseph as sex fiend" framework is fundamentally flawed from an evidentiary and logical standpoint, including why I am not persuaded any of Joseph's plural wives actually slept with him.
A Faithful Joseph – When I was a mere teen, I encountered troublesome possibilities regarding Joseph Smith's polygamy. This shattered the simple testimony of my childhood. Even though I eventually came to regain a full testimony of Mormonism, it took decades, and I still didn't have an explanation for Joseph Smith's polygamy. Then I felt directed to write about (and therefore study) the lives of my three generations of ancestors who were plural wives. In doing so, I realized that there is something odd about the reproductive history of the women Joseph covenanted with prior to his death. In addition, modern DNA analysis cannot prove any children born to Joseph's plural wives were engendered by him, with only one case even being inconclusive.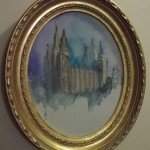 Why would a Loving God Demand Polygamy? – Though most are content to suppose plural marriage was about sex (and Joseph's desire to have sex), Joseph claimed God had commanded the restoration of plural marriage. Christianity had embraced strict monogamy in the wake of the Pope's Impediment of Affinity in the 1050s. If strict monogamy were to continue when the New and Everlasting Covenant was implemented, then men could only be sealed to one of their earthly wives, and children of women who were not sealed would remain eternal orphans. Thus there was an eschatological reason for the God Mormons believe in to make it clear that the occasional plural marriage was acceptable.
Precursors to Joseph's Polygamy – People use their modern lens to interpret the facts of Joseph's life. But medicine was primitive and lacked understanding of bacterial infection. There were sexual variations being introduced in the name of religion, including in areas that would yield many Mormon converts. And others were having visions indicating that God the Father and Jesus Christ wished for a more egalitarian religion that honored families and recognized all as children of God.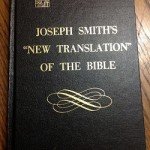 The 1831 Revelation Regarding Plural Marriage – Mormons often presume that the revelation commanding Joseph to embrace plural marriage didn't occur until the 1840s. However it is clear that the original revelation occurred early in 1831, while Joseph was translating Genesis. This timing allows us to see the arguments between Joseph and God, betraying Joseph's reluctance as well as how central this doctrine was to later eschatological teachings regarding the multiple degrees of heavenly glory and the salvation of all as Jesus taught in John 5. I contend that Emma Smith likely knew about the commandment her husband had received.
Of Wives and Handmaids – As we consider the women who are known as Joseph's plural wives, it is helpful to understand the many different reasons why women were asked to covenant with Joseph. These include women Joseph was commanded to marry (e.g., Zina Diantha Huntington, Mary Elizabeth Rollins), women Joseph would ask to help in the investigation of Nauvoo seductions (e.g., Sarah Cleveland, Elizabeth Durfee), and women whose families wished to create an eternal bond with Joseph's family (e.g., the Huntingtons, Helen Mar Kimball).
The Decade of Delay – It's fully ten years between the revelation received in February/March 1831 and April 1841, when Joseph marries Louisa Beaman. I talk about a number of polygamy-related situations, including the possible marriage to Fanny Alger, the claim that Hannah Dubois was a wife, and Jared Carter's attempt to acquire a second wife.
Six Funerals and a Blessing – While most people figure Joseph just got powerful enough to bid women to his bed, I lay out a series of deaths that informed Joseph Smith's concept of eternity, which came to include proxy ordinance work on behalf of the dead. This includes a deadly August 1840 attack on Joseph Smith's neighbors, which killed a woman and her child. The final straw was the death of Joseph's father, and the final father's blessing that told Joseph he wouldn't die until all that had been ordained had been accomplished. For a man who might have hoped to pass the commandment related to plural marriage to a successor, such a "blessing" would not be welcome, as Joseph's actions after the blessing support.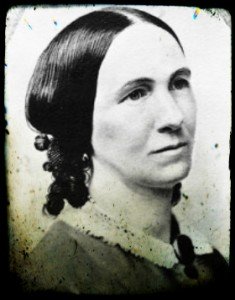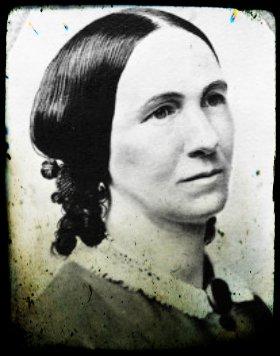 Winter of the Reluctant Virgins – After the death of Joseph Smith, Sr., we see Joseph attempt to fulfill the commandment to take a plural wife. But he has the darndest time getting anyone to go along with him. Finally, in April 1841, Louisa Beaman agrees to be married to Joseph. Tellingly, she would remain childless until after Joseph's death, after which she would bear five children in five years.
Fall of the Doctor – Dr. John C. Bennett is often believed to be either honest truth-teller going undercover to expose Joseph Smith or damned lying apostate who joined Mormonism for the express purpose of destroying the faith. However I find that Bennett evolved from a man who honestly valued the Mormon people and their faith to a man willing to create a lie to satisfy his sexual appetites. This post lays out that progression, and the little white lies that gradually led Bennett to engage in a campaign of wanton seduction. I think this is also the post where I talk about the millennia-old medical practice of inducing "uterine paroxysms" in women to relieve "hysteria," a practice that was abandoned by the medical profession once movies made it possible to see how sexual that "medical" procedure can be.
The Angel, the Sword, and the Heron Seduction – Even though Joseph was aware of Bennett's past and Bennett's seduction of Sarah Pratt, he had no idea how extensive the corruption had become. A God who was omniscient and cared about Mormonism, however, would know exactly what was happening. Thus during Bennett's campaign of seduction, we see Joseph claiming an angel had appeared with a sword, threatening to cut him off if he did not implement plural marriage. I also talk about the frigging of Mary Heron [Snider], which several scholars have laid in the pile of Joseph's supposed conquests, but which I assert should be interpreted as an instance of the seductions carried out under the guidance of John C. Bennett.
Hunt in the City Beautiful – It appears Joseph became aware in January 1842 of the seductions being carried out in the name of spiritual wifery. He asks Willard Richards to move to the homestead and we see the Nauvoo High Council set in motion a city-wide census with the intent of teaching members of the Church their duty. Joseph also reaches out to the wife of the druggist (Sylvia Sessions [Lyon]) and then a midwife (Patty [Sessions]). When a women's benevolent society is suggested, Joseph leaps at the chance to stand up an organization that can serve women, which had as a founding purpose to "warn the unwary." We see the Relief Society actively investigating claims of sexual impropriety and instituting extreme measures to ensure that those joining the organization were reputable. Emma Smith was President of the Relief Society, and therefore was almost certainly intimately involved in all aspects of the investigation into the seducers and their victims.
Endowed with Power – During this period of investigation, Joseph stands up a Masonic Lodge in Nauvoo, which provides a forum for enforcing rectitude amongst all leading male citizens of the community. Joseph also begins inducting men into the mystery of the endowment, with its requirement for strict sexual fidelity. By comparing the list of those initially endowed in May 1842 with those who were sealed to their legal wives a year later, we see that some of the "trusted" men endowed in 1842 were shut out of the sealings, including William Law, an Assistant President of the Church who had served with Bennett.
Arraigning the Band of Brothers – In late May 1842 the case broke. It would not have been that Joseph couldn't find anyone to convict of seduction, but that he wished to find the root of evil, the perpetrator who had inspired dozens of high Church leaders to engaged in spiritual wifery, seducing in turn their own dozens of female victims. The full testimony of the women who confessed to the High Council demonstrated that John C. Bennett was the instigator, with Chauncy Higbee busily involved in the seduction business. Yet in no way was the High Council investigation thorough by modern standards, leading to the possibility that vast numbers had been involved beyond those mentioned in the High Council testimonies. Of all those named in the High Council records and by such documents as William Clayton's journal, only John C. Bennett would be openly accused of wrongful behavior in 1842.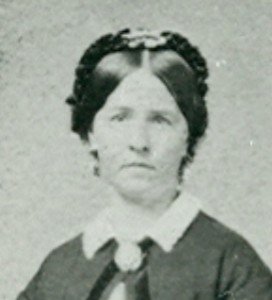 Wives of Sorrow – With an understanding that 1841-1842 was characterized by numerous illicit affairs, those women known to become "plural wives" in 1842 should now be looked at through a lens that includes the possibility that they had been victims of seduction. In the case of Mary Clift, supposedly plural wife of Theodore Turley in 1842, we have her affidavit that her child had been engendered by a Striker (as the Expositor termed seducers). Most the other 1842 wives had been vulnerable women: widows, abandoned wives, orphans, and/or new immigrants. Of these, Eliza Snow is covered in detail in other posts. One shining exception is Sarah Whitney, daughter of Bishop Newell K. Whitney and Relief Society Counselor Elizabeth Whitney. In the sea of seducers and victims, it is no wonder that Joseph was so anxious to talk with the one family in Nauvoo that appeared to embrace a correct and pure vision of the New and Everlasting Covenant. As to his warning that it wouldn't be safe for the Whitneys to visit when Emma was present, Emma would have been at risk of being followed by those seeking to arrest or otherwise harm Joseph.
Sangamo and Pratt – An enraged Dr. Bennett attacked Joseph Smith using the main newspaper in the capital of Illinois, the Sangamo Journal (no doubt read by future luminaries such as Abraham Lincoln). Bennett flung every accusation of evil, corruption, and treason he could at Joseph, which would lay a foundation for US Government persecution of Mormons for decades to come. But the most problematic accusation for Joseph involved Sarah Pratt, wife of apostle Orson Pratt. [Ironically, past historians have pretended that this can be seen as a "Bennett said/Joseph said" matter that relies on faith to find Joseph the truth-teller. But they have only been able to maintain this lack of certainty by ignoring the testimony of Jacob Backenstos, a non-Mormon who was Sheriff of Hancock County, and who was named as one of the men who bedded Catherine Laur [Fuller Warren].I assert any objective historian would find that Bennett was clearly lying about his interactions with Sarah Pratt, see From Whom Do We Learn History.]
The Apostles and their Wives – While Joseph was in hiding, the apostles had taken it upon themselves to excommunicate Orson Pratt when he wouldn't come out in open support of Joseph and implicitly declare his wife a whore. There are numerous stories related to Joseph asking the apostles to give him their wives. There was never contemporary documentation of when these challenges occurred, though Orson Whitney presumed the challenge to his grandfather, Heber C. Kimball, must have occurred prior to his father's 1842 marriage to Sarah Peak Noon, an abandoned mother. I argue most of these "challenges" occurred after Orson's excommunication, with the purpose of creating sympathy for Orson's plight to allow Orson's return to the Quorum of the Twelve.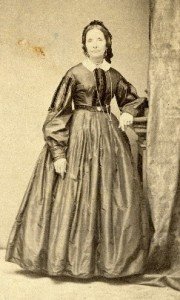 Eliza and the Stairs – Eliza Snow is regarded as a paragon of virtue. Ironically, those who believe in the standard history of Nauvoo have no problem imagining this paragon of virtue sneaking around behind Emma's back, having sex with Emma's husband in Emma's house. If Eliza was one of the "Wives of Sorrow," as I contend, we should be able to see evidence of this in her many writings. I argue that her September 1842 poem, "Conjugal" was originally written to celebrate union with a pretend husband. Analysis of her November 1842 poems shows indications that she has suffered a personal loss through death, that she is decrying a deceiving wretch with whom she was taken "side by side and face to face," a wretch that fed himself on the blood of innocence. The story of her fall down a staircase, when shorn of three generations of re-telling, fits the possibility that a pregnant Eliza, who was impregnated in May or even June at the end of Bennett's reign of seduction, fell down a wide staircase in November, near the end of the time when she could have mingled in public without people being aware of her pregnant state. As this post was written before I had reviewed the manuscripts, which some criticized, I subsequently posted about the difference between Making It Up versus the Scientific Method. Once Eliza's manuscript was made public, I posted an analysis of the Manuscript of Eliza's Journal.
Healing Wounded Hearts – During 1841/42 rumors abounded that spiritual wifery with illicit intercourse was practiced by leaders of the Church. Further, in 1842 many young women had been approached about their knowledge of such things, as Emily Partridge describes regarding Joseph's attempts to talk with her or pass her a letter, followed by Elizabeth Durfee's questions regarding what the girls knew about spiritual wives. These many individuals, men and women, needed to be taught the true nature of the New and Everlasting Covenant, which restricted sexual activity to formal marriage relationships.
Emma's Ultimatum – In May 1843 Emma Smith finally gave approval for "public" if limited acknowledgement of plural marriage. However she swiftly became apprehensive of these plural marriages. In June 1843 Emma delivered an ultimatum to Joseph, which appears to have included the threat of divorce if he did not yield to her demands. In response, Joseph was told to make certain promises. We see Joseph and Emma travel to the Wasson residence, home of Emma's sister. Had Emma demanded Joseph give up promoting and living plural marriage, or had she demanded that he turn over leadership of the Church entirely? We'll never know, because officers from Missouri found Joseph and arrested him, pistol-whipping him as they dragged him away from the Wasson residence. The only safety was Nauvoo, and his followers worked tirelessly to bring the arresting party within Nauvoo's boundaries, where Joseph was freed.
Revealing the Revelation – Hyrum Smith was frustrated with Emma's opposition. He suggested to Joseph that if he simply wrote down the revelation, Hyrum could convince anyone it was right. Joseph wrote the revelation, now canonized as D&C 132, which included not only the doctrines related to the New and Everlasting Covenant, but specific revelation regarding Emma at that time. It revoked whatever promises Emma had been given in June 1843 and told her to "cleave" unto Joseph, indicated she risked damnation, and commanded her to give Joseph plural wives. Beyond the revelation itself, which would be challenged by the RLDS Church, there are numerous contemporary accounts of the revelation being taught, including Hyrum Smith's disastrous reading of the revelation to the High Council, followed by his sharing of the revelation with William Law. Law and alienated members of the High Council would turn on Joseph in the wake of learning about the revelation.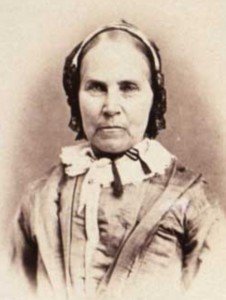 Those Virtuous and Pure – Emma was commanded to give Joseph ten virgins, those virtuous and pure. The women who were sealed to Joseph after the revelation was written are discussed, with the observation that the possible virtuous and pure women who covenanted with Joseph Smith after this point numbered more than ten. Yet  I could wish that one more woman had been Joseph's wife.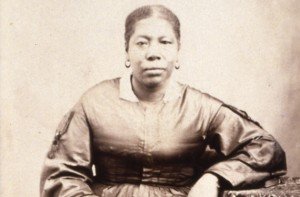 Daughter of Hope – Jane Manning was a single black mother when she arrived in Joseph's Nauvoo in the winter of 1843/1844. Emma had been concerned about women who might marry Joseph under false pretensions of virtue and purity–germane as the threat of disabling venereal disease was at the very least rumored, if not known. Jane's son, Sylvester, had been engendered as the result of a rape, making venereal infection a possibility. However Joseph and Emma desired to join Jane to their family via sealing, and Emma asked Jane to be sealed to them as a daughter. After two weeks, Jane made a decision to refuse the offer and moved out of the Smith household. However there is reason to think Jane would have accepted if the offer had been to become Joseph's plural wife. Had Jane been Joseph's plural wife, it would have been much harder for Brigham Young to institute the discriminatory policies he did in the 1850s, and impossible for others to postulate that Blackness, alone, was a reason to deny faithful individuals the highest ordinances of the Mormon faith.
The Prodigal Returns – In fall 1843 John C. Bennett writes for the first time as though he actually understands the doctrine of the New and Everlasting Covenant. Whether his informant was George Hinkle or William Law, the new knowledge brings Bennett to Nauvoo again. The visit is only marked by a notation in Joseph's Daybook, recording receipt of monies for Bennett's rent during 1840-1841 and selling Bennett some flour. Following this visit, we see Bennett attempt to take back his lies, booking one of the Boston halls where he had begun his extensive campaign damning Joseph's reputation. As Bennett admitted to his seductions, however, and began to tell of the many others who were guilty, the crowd turned on him. Bennett narrowly escaped with his life. Bennett traveled towards Nauvoo once more, but would not reach the city until after June 27, 1844. By then Joseph, the only man remaining in Church leadership who might have been willing to forgive Bennett, would be dead.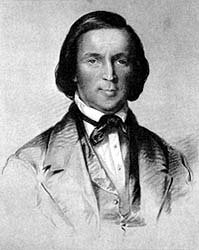 Conferring the Mantle – By spring 1844 Joseph knew his life was in grave danger. He believed William Law to be an unrepentant adulterer and therefore unworthy of the New and Everlasting Covenant. Sidney Rigdon had failed to embrace the New and Everlasting Covenant, and several key members of the Stake High Councils in Nauvoo and elsewhere had either rejected the New and Everlasting Covenant or were suspected of having become involved in spiritual wifery. The only body Joseph could trust were the apostles, those he had tried so severely during 1842-1843. And so he conferred the keys of the Gospel restoration on them as a body in a secret ceremony that would not be documented for many years. Even if Joseph were killed and even if many of the twelve also were killed, the gospel could continue.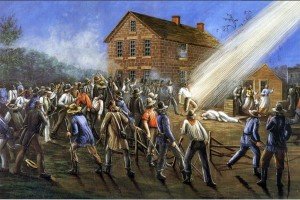 Carthage – Joseph's secrecy was not without reason. He became aware no later than March 1844 that William Law and Austin Cowles were leading a conspiracy to discredit and murder Joseph. As Joseph had proven resistant to past attempts at murder or execution, the conspirators would have reasonably taken into account the failures of past attempts. We see evidence throughout the events leading to Joseph's death of this conspiracy, including the posthumous effort to discredit the witness whose testimony could have convicted key conspirators. Physics indicates the presence of a rifleman many yards to the east, who definitely shot Hyrum Smith and may have delivered the shot that killed Joseph. Such a distant rifleman could also account for the report of a bright light playing over the body of Joseph Smith, as it lay on the east side of the two-story Carthage jail in the evening shadow.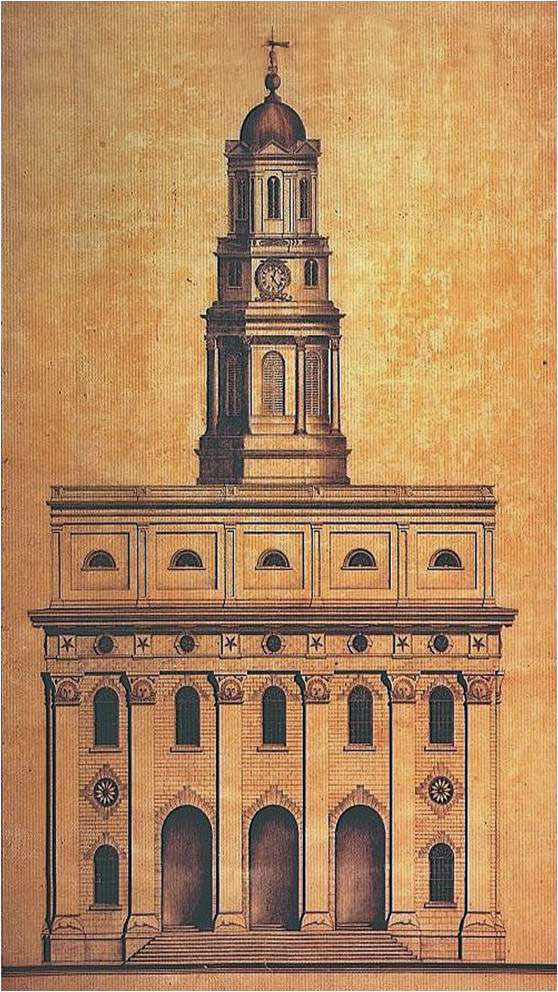 Collecting the Sorrowful – With Joseph dead, the apostles returned to Nauvoo and regained control of the Church, despite lack of documentation of the spring ceremony. With such matters established, Brigham Young and Heber Kimball reached out to ensure that Joseph's unknown widows were cared for. Roughly nine months after September 1844, we begin to see the first children born to Joseph's otherwise unmarried plural wives. This is also when we see children begin to be born to those who had married plural wives during Joseph's lifetime.
For Eternity and Time – The future of the Saints lay in flight to the west, but before they would leave Nauvoo, the Saints desired to formalize their covenants in the temple Joseph had been building. Brigham Young appears to have made a policy decision that no woman would be sealed to a deceased husband unless the proxy agreed to be her husband for time. This was enforced for regular people (as discussed in the story of Mary Leamon [Bell] in Making It Up versus the Scientific Method) but the most interesting set of such marriages involve the plural wives of Joseph Smith. We see that in only two cases were women allowed to have a regular Mormon stand as proxy for Joseph, with the vast majority of Joseph's plural wives "married" to some Church leader, even if they were already married to a regular Mormon.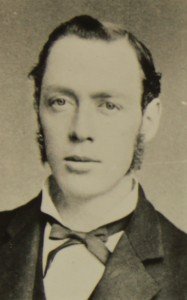 Fifty Years in the Wilderness – Mormons are familiar with their pioneer history, but with the reluctance to discuss polygamy, many of the stories that involve polygamy have been either suppressed or modified. This series of brief treatments explore such things as polygamy's role in Utah women being the first to exercise the vote, the death of the man who wrote favorite Mormon hymn "O How Lovely Was the Morning" and how the first Utah pioneers survived the lean winter of 1847/48 by eating ground up cricket meal.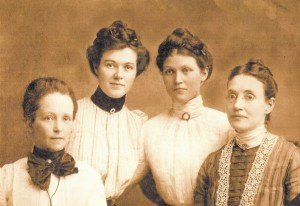 Days of Defiance – In 1890 Wilford Woodruff issued the Manifesto, ostensibly ending polygamy. But the Manifesto wasn't clear. Was polygamy ended forever, or only in locations where the illegality of polygamy was enforced? What about instances where polygamy was kept secret, even in places where the laws were enforced? What about men who were already married to many women, did they have to give up their plural wives and children? What about support for these children and their mothers? In the midst of this confusion, three junior apostles, two of whom were the sons of former prophets, each married plural wives after 1900. This trio of apostles actively encouraged others to follow their example. One died in 1904, and the other two were dropped from the quorum and later disfellowshipped or excommunicated for their activities related to polygamy. These two reformed and renounced post-Manifesto polygamy. However a regular member took it upon himself to continue the discredited mission of these three shamed apostles. Over 95% of modern "Mormon" polygamists trace their claims to authority back to Lorin Woolley, the regular member who presumed to know better than the prophet.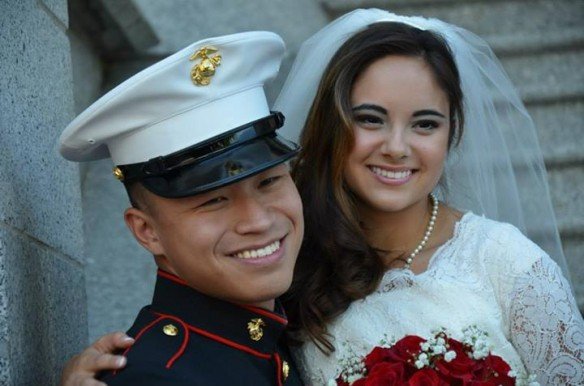 God's Strange Act: A Legacy – Modern marriages in the Mormon faith benefit from a strong belief in continuation of marriage into eternity, a belief that children born into such covenant marriages will be linked to their parents throughout eternity, and that these linkages will ultimately bind the entire family of mankind together. These linkages and the proxy ordinances that form them allow for the salvation of all mankind as promised in John 5, even though so many have died without even a knowledge of Jesus Christ. Yet the only religion that retains practices intended to united the entire human family is the one that embraced Joseph Smith's teachings related to plural marriage.
Notes:
Brian Hales has been described as someone who has a hypothesis and is assembling the data to support that hypothesis. Brian has assembled a prodigious amount of information at his website josephsmithspolygamy.org. ↩
The traditional RLDS view was that Joseph and Emma fought polygamy, that Mormon polygamy originated with Brigham Young and various seducers Joseph denounced during the Nauvoo period, see in particular the writings of Richard and Pamela Price at restorationbookstore.org. ↩