Ten  years ago, my husband Mike and I had the misfortune of getting the flu at very the same time. He lay on one couch and I on another, while Sesame Street entertained our toddlers. When Sesame Street was over,  both of us were too tired to search for the remote.  Consequently PBS remained on, as a far more interesting documentary on the history and struggles of "passing" Americans.  At some point in the program, I looked over to my husband with his curly hair, olive skin tone,  and full lips; a light bulb went on.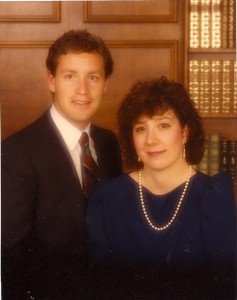 It was at that moment my journey began.
After numerous online articles and a subscription to Ancestry.com; my internet wanderings led me  to  the East Tennessee Melungeon community. The Melungeons have been identified as a Tri-isolate (black, white,  Amerindian)  community.  The Melungeon Heritage Association says,
The traditional explanation for the word "Melungeon" is the French mélange, meaning "mixture." Another proposed theory for the origin of "Melungeon" is the Afro-Portuguese term melungo, supposedly meaning "shipmate." Yet another is the Greek term melan, meaning "black." Other researchers have speculated that "Melungeon" derives from the Turkish melun can, (meaning "cursed soul"); the Italian melongena ("eggplant," referring to one with dark skin), or the old English term "malengin" ("guile; deceit"). Nearly everyone who has written about the Melungeons agrees that they fiercely resented the name. However, in recent years, many Melungeons proudly bear the name and acknowledge their heritage.
The stereotypical Melungeon has Mediterranean features,  is tall, olive skinned, with straight or kinky dark hair. Occasionally some members have blue eyes. Over time, the more European-looking  Melungeons intermarried with Western Europeans; darker -skinned Melungeons assimilated into Black communities, while others identified themselves as Amerindian.   The Melungeons stubbornly reported  they were Spanish, Moorish and Portuguese; along with a Amerindian mixture. Academia derided them for their supposably lofty notions. White society despised them for being Melungeon.
Our New England BENSON/MESSENGER/BARBER ancestors looked similar to the Melungeons.  I spent hours trying to find a connecting link between my ancestors and the Melungeons.
Benson Descendants
The only connection was Mike's Tennessee BYBEE/BIBBY line who lived in the counties most associated with Melungeons and had female members of the family named "Sookie", unique to Melungeon populations.  Some BYBEE family historians  believe the VIrginia, Tennessee, Kentucky BYBEE family were mixed European and Cherokee. Mike showed Lumbee Amerindian on one of his DNA charts.  Some researchers believe the Lumbee Amerindians are descended from the Lost Colony of Roanoke.  The Lumbee tribe  insist the colonists and their descendants survived by being assimilated into the Croatian and Lumbee Amerindian tribes. They point to the fact that gray eyes are often found among them, to their "typically white" features, and to the fact that certain words among them have definite 16th century English roots. The Lumbees, in particular, point out the fact that the surnames of the colonists are common among them.
BYBEE Family Members
In the south,  Melungeon research has been gaining momentum since the 1990's. The father of the movement is Dr. N. Brent Kennedy a college administrator  and Melungeon descendant.  Kennedy  wrote the ground breaking The Melungeons:  The Resurrection of a Proud People: An Untold Story of Ethnic Cleansing  in America. Other researchers such as Wayne Winkler, Tim Hashaw, Donald Yates and  Dr. Elizabeth C Hirschman have furthered the study of this fascinating facet of American history.
Southeastern US family historians have identified thru records and DNA, the "core" melungeon surnames.  Interesting enough, DNA tests have shown an European, Mediterranean, Amerindian and African mixture; just as the Melungeons had claimed all along.  Because most family historians and researchers  are concentrating on their own family lines;  your possible Melungeon ancestors may not have made the list.  If your ancestors were  from Kentucky, West Virginia, Virginia, North and South Carolina, Tennessee,  or Georgia you may want to do your own research on Melungeon history. Other clues to look for: marrying at home rather than a church, belonging to Primitive Baptist like churches, and marrying cousins.
If you discover you are a Melungeon descendant, you will be pleased to join other famous modern-day Melungeon descendants who include: actress Ava Gardner, singer Elvis Presley, actor Tom Hanks, actor/commedian Steve Martin, and actress Heather Locklear.
Common Melungeon Surname List
SO, without further ado, in the  tradition  of  beloved southern comic Jeff Foxworthy…
if any of your ancestors are:
* ADAMS ADKINS ALLEN ALLMOND ASHWORTH
* BARKER BARNES BASS BECKLER BELCHER BEDGOOD BELL BENNETT BERRY BEVERLY BIGGS BOLEN BOLLING BOLTON BOONE BOWLIN BOWLING BOWMAN BRADBY BRANHAM BRAVBOY BRIGER/BRIDGER BROGAN BROOKS BROWN BUNCH BULLION BURTON BUTLER BUTTERS BUXTON BYRD
* CAMPBELL CARRICO CARTER CASTEEL CAUDILL CHAPMAN CHAVIS CLARK CLOUD COAL COFFEY COLE COLEMAN COLES COLLEY COLLIER COLLINS COLLINSWORTH COLYER COOPER CORMAN COUNTS COX COXE CRIEL CROSTON CROW CUMBA CUMBO CUMBOW CURRY CUSTALOW
* DALTON DARE DAVIS DENHAM DENNIS DIAL DOOLEY DORTON DOYLE DRIGGERS DULA DYE DYESS
* ELY EPPS EVANS
* FIELDS FREEMAN FRENCH
* GALLAGHER GANN GARLAND GIBSON GIPSON GOINS GOINGS GORVENS GOWAN GOWEN GRAHAM GREEN(E) GWINN
* HALL HAMMON(D) HARMON HARRIS HARVIE HARVEY HAWKES HENDRICKS HENDRIX HILL HILLMAN HOGGE HOLMES HOPKINS HOWE HYATT
* JACKSON JAMES JOHNSON JONES
* KEITH(E) KENNEDY KISER
* LANGSTON LASIE LAWSON LOCKLEAR LOPES LOWRY LUCAS
* MADDOX MAGGARD MAJOR MALE MALONE(Y) MARSH MARTIN MAYLE MINARD MINER MINOR MIZER MOORE MORLEY MOSELY MOZINGO MULLINS
* NASH NELSON NEWMAN NICCANS NICHOLS NOEL NORRIS
* ORR OSBORN OSBORNE OXENDINE
* PAGE PAINE PATTERSON PERKINS PERRY PHELPS PHIPPS PRINDER POLLY POWELL POWERS PRITCHARD PRUITT
* RAMEY RASNICK REAVES REVELS REEVES RICE RICHARDSON RIDDLE RIVERS ROBERSON ROBERTSON ROBINSON RUSSELL
* SAMMONS SAMPSON SAWYER SCOTT SEXTON SHAVIS SHEPHARD SHEPHERD SHORT SHORTT SIZEMORE SMILING SMITH STALLARD STANLEY STEEL STEVENS STEWART STROTHER SWEATT SWETT SWINDALL
* TALLY TACKETT TAYLOR THOMPSON TIPTON TOLLIVER TUPPANCE TURNER
* VANOVER VICARS VICCARS VICKERS
* WARE WATTS WEAVER WHITE WHITED WILKINS WILLIAMS WILLIAMSON WILLIS WILSON WISBY WISE WOOD WRIGHT WYATT WYNN
…you might be a Melungeon.