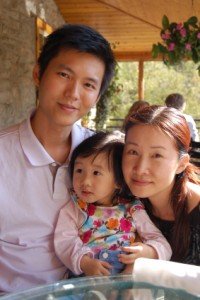 Strengthening Families In China: What We Have In Common
In the spring of this year I was approached by an American woman who does service work in China, and asked if I would go to Beijing, China to help strengthen families there. This woman had been speaking to some government officials and asking how she could help China, and they said that they were worried about their families. Specifically, they asked if she could bring someone over who could teach people how to strengthen families.
To make a long story short, I was asked if I would go do this teaching for the Chinese people. Going to China to teach is no small task, so we considered carefully. After feeling it was the right thing to do for the Chinese people we agreed to go. However, then we had a new problem; money for the trip.
The offer for someone like me to come over was made in good will, and no money was expected to pay my way. I still felt I should go, but didn't know how I was going to afford it. (At this part of telling the story I get tears in my eyes.) People, some I know and some I don't, offered donations to help me fund the trip when they found out I was going on a good will tour.
By nothing short of a miracle, we raised the money for the trip just in time to go. Thank you everyone.
The Trip
While in China we presented our material about creating happy, strong families Continue reading →