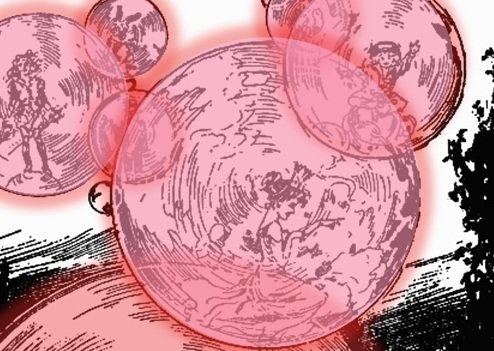 [My darling husband has finally read this post, and I am updating it based on some of his comments. One of his suggested edits was the title, which used to read "A Mormon Princess Defects." Though he mostly liked this post, there were a few areas where he felt I had written in a manner that invited misunderstanding. I have also invited Christine's daughter, Emily, to send me her edit of how she believes this post should have read, given my opinion but her knowledge of the hearts of Christine and Malcolm. This post will remain my work, and Emily's edit, if she submits it, will be a separate post.]
If you are familiar with me and Millennial Star, you know that we are always sorry when someone decides to constructively desert their faith in Mormonism. Some of my colleagues express this sorrow by attacking.
I express this sorrow by performing analysis, as I did with the discussions (1, 2, 3, 4, 5) posted by those supporting/requesting/demanding female ordination.
I don't typically listen to John Dehlin's podcasts, but I have been wondering what was happening with him, in the wake of the recent excommunication of Kate Kelly. And so I browsed to his Facebook page and looked at the chatter going on over there.
This is how I came to listen to John Dehlin's recent four-part podcast covering roughly six hours of conversation with Christine Jeppson Clark. Christine is a long-time friend of John's, and her father is the now-deceased general authority, Malcolm Jeppson.
There are four points of interest here for me, as Christine describes her father's involvement in coordinating discipline for individuals suspected of apostasy and her path out of the Church:
An expanded view of how Church discipline is both local and yet under supervision.
The importance of schema in interpreting our past and our present.
The danger of living in fear and isolation, taught incorrect "truths."
How blessed I have been, by contrast.
I see Christine's decision to depart from the faith of her childhood as a natural consequence of various factors, but I don't take her actions as a legitimate critique of the Mormon faith. T 1 to paraphrase Baruch Spinoza:
"What Christine says about Mormonism tells us more about Christine than about Mormonism".
Christine's father, Malcolm, was a boyhood friend of Boyd K. Packer. When Malcolm died, President Packer said in his eulogy that Malcolm was the most perfect man he knew, or words to that effect. Christine has inferred that Packer's funeral encomium must have meant that her father was perfectly obedient.
Malcolm Jeppson left behind a 600 page book documenting his life, including details of his Church service. Seen through Christine's eyes, the book describes a Church at odds with the public story and a man who could not distinguish between cultural bias and "inspiration."
Church Discipline
As discussed during these recent months, Church discipline is ostensibly carried out by local leaders. And yet there has appeared to be some level of direction from higher-level authorities.
As Christine discusses her father's legacy, she speaks of three particular meta-events:
Malcolm Jeppson's decision to counsel with and discipline hundreds of sexually active young adults during the beginning of the sexual revolution in the 1960s
Malcolm Jeppson's concern about a leader who was holding a large number of disciplinary councils, going in to the meetings with the excommunication paperwork already complete.
Malcolm Jeppson's involvement with the excommunication of Avraham Gileadi based on incorrect information.
Christine, as one who no longer adheres to belief in the Mormon Church, found fault with her father's attempts to exert ecclesiastical suasion on the sexually active singles in his single adults stake. Apparently she isn't aware that sexual sin has long been a matter the Church leaders have worried about, or that sexual sin underpinned the conspiracy that led to Joseph's death. 2 Her new, enlightened self finds fault with a father who would discipline young people for either having sex out of wedlock or being so intent on getting into a state of wedlock that they throw off other obligations (e.g., walking away from a mission call to wed and bed their honey).
However the next bit, about the concern the leaders and Malcolm had regarding a rogue, excommunication-happy local leader, speaks comfort to me. The higher-level leaders worked to correct this leader, to help him know that, though local decisions resided with him, he was being a whack job. Using my surgery analogy, this guy was whacking off spiritual limbs left and right. I think we all agree that it's good when a supervisory level of leadership can reign in stupid at the local level.
Finally, Malcolm's interactions with Avraham Gileadi indicate that Malcolm was poorly informed, thinking Avraham was merely a "rock star" turned "scholar" to defraud people and lead them away from "truth." Malcolm, as the obedient leader in a position to advise local leaders, worked to ensure that individuals believed to pose a risk to themselves or the Church were brought to the attention of local leaders. This also showed how such cases are watched by higher leadership. It isn't that local leaders are directed to necessarily excommunicate, but local leaders can be removed from leadership if they show a lack of willingness to counsel with individuals who higher leadership believe pose a threat. Going back to the surgery analogy, these would be leaders who would rather see the patient die than conduct surgery.
In the case of Avraham Gileadi, it appears someone in a high place had gotten a wrong "brief" on Avraham's activities, intent, and the scholarly basis for his work. Avraham was disciplined for the wrongs others believed he had conducted. Ultimately the discipline was overturned when it was found the original premise for disciplining Avraham had been incorrect. Going to the surgery analogy again, this is like cutting off the wrong limb, or conducting surgery on the wrong patient.
As someone who had posted honestly on the internet back when the September Six were disciplined, I considered the threat of potential discipline. I determined for myself that if I were wrongly disciplined, that I would trust in the Lord to know that the discipline was wrong. In that case, I expected that the Lord would be able to correct every wrong. In my past, I have seen the calming effect it can have when an individual willingly submits (always presuming no one is in actual danger by so submitting).
This leads to the matter of how we understand what is happening, our schema or worldview.
Interpreting our Past
As Christine describes her past self, she speaks of someone who revered her father as a god, one in authority who must be followed. Christine never "partook" of unapproved literature, blindly obeyed at risk to her own life (speaking of childbearing 3), gave up her own hopes and dreams 4 to live the Mormon "ideal," and did such Morg-ish things as oppose the Equal Rights Amendment without ever even reading the proposed amendment. She revered the handcart ancestor who obeyed ill-informed leaders making promises that weren't fulfilled 5 and ended up stranded at Devil's Gate. She reviled her ancestors who turned their backs on Mormonism.
Christine remembers herself as someone who lived in fear of those who did not embrace Mormonism with the purity and rectitude she held herself to. But she also fails to recount any memories of having a spiritual confirmation that Mormonism was true. 6 She speaks of talking with her Dad and getting advice by proxy from Boyd K. Packer, but she never says anything about going to God and getting her own answers.
In fact, she regards those instances in her father's book where he describes the direction he received to be crazy stuff, not allowing that there was anything other than cultural bias for the "promptings" he received. 7
As Christine reviews her past through what I have elsewhere described as puke-tinged glasses 8, she sees people mindlessly obeying. In effect, she projects onto others what she herself had done for many decades.
What Christine fails to admit in her schema is the possibility that she, as a pampered Mormon princess a person with unusual access to the highest leaders of the Church, might have missed a fundamental aspect of the faith experience that some of us have enjoyed, in our obscurity. 9
Some of the rest Many of us have actually walked an unconstrained walk with God. Some of the rest of us weren't just parroting the words our teachers taught us. 10 Some of the rest of us have reason 11 to believe in the Book of Mormon as something more than a young man's invention (e.g., chiasmus, Helaman 5:12's description of a tsunami and storm surge, the marriage practices illustrated by the story of the Queen of the Lamanites). Some of the rest of us have known about the scientific method and applied it to our Church experience from the time we were children. Some of the rest of us have known about the scientific method from the time we were children and applied it to our Church experience. 12
Christine now looks at the lives she used to revere and sees blind stupidity and coercive leaders. 13 She now looks at the ancestors she reviled and sees right-thinking individuals who acted to protect themselves from exploitation. She sees herself surrounded by those without authentic faith based on real data. 14 Christine merely sees deluded naifs propping up an earthly empire headed by leaders living out a 1950s version of the perfect world. 15
The Danger of Believing Incorrect "Truths"
The one point on which Christine had based her faith was the truthfulness of the Book of Mormon, based on the pretty informed by pictures of Joseph sitting with his hands gliding across the inscriptions on the golden plates.
When Christine learned that Joseph mostly "translated" with his face covered and the golden plates often not even present, her brittle 16 testimony was shattered. The realization that her honored father had been involved in the excommunication of Avraham Gileadi and seemingly a million other things combined to undermine Christine's confidence in the Church.
Christine , safe in her bubble, had believed with certainty so many subtly incorrect myths that the fragile her testimony she'd built in her bubble world couldn't withstand reality. It isn't even that all the pillars of her testimony were false, but enough had been false that the structure of her former belief system was destroyed. This is similar to how the slightly distorted published version of William Daniels' testimony regarding Joseph Smith's death caused the prosecution to discard all he had said. 17
From listening to the hours of podcast, it seems Christine believed that she couldn't love those who were different, 18 that she had to serve until her soul had been strip-mined. 19 , that to drink or smoke or do drugs or have illicit sex damned a person forever. 20 Christine didn't appear to have believed in a God who would save all mankind or in a Savior who will take any sin or sorrow on his shoulders if we would but turn to God and desire to return. 21
Given the God Christine worshiped, it is a wonderful thing that Christine can now love everyone (except possibly the deluded naifs who cling to the LDS faith). It's a fine thing that she can sip an alcoholic beverage and realized that hell fire doesn't automatically descend to consume her soul. 22 It's great that she realizes that individuals can behave in a moral way whether they adhere to a faith tradition or not.
But for some of the rest of us didn't fear we never feared our fellow men, but did love them all. We knew that cigarettes or alcohol or face cards don't transform a person into evil. We knew that "godless" men and women can behave ethically.
Some of the rest of us had studied science, knew that all things must be proved, acted based on what we felt was right even when that didn't adhere to the general expectation held up for the congregation. 23
Thank God for My Mother
Christine became a woman in the early 1970s. My mother went to college in the early 1960s and I went to college in the early 1980s. So though I didn't live Christine's exact life, I am aware of the milieu of which she speaks.
Christine [apparently] obeyed every whim of her culture.
My mother married an Asian man when it was still illegal to do so in Utah (they went to the LA temple to be sealed).
Christine talks about Elder Sterling W. Sill refusing to sit on the stand with a man who had a beard.
My mother got called in to talk to Elder Sterling Welling Sill, her grandmother's nephew, and together with her intended was grilled about whether or not they should actually enter into an inter-racial marriage. I think Mom's grandmother put Sterling up to it, personally. 24 After the extended interview, Elder Sill allowed them to be married and even gifted them a silver gravy boat. It is instructive to note that many of his concerns were realized in my parent's lives.
Christine talks about how she never dared read anything that wasn't from approved sources.
My mother read widely, and had friends who were feminists, who had been arrested for protesting on the White House grounds. She encouraged us to read and think and explore, and two of her favorite magazines were Scientific American and Exponent II. She told us she would love us if we wished to evade the draft by traveling to Canada and that she would love us if we told her we were homosexuals. She even still loved us when we refused to help with chores on Sunday because we didn't want to 'work' on the Sabbath (though on that count she did admit to wanting to smack us for being self-righteous). 25
My mother handed me Nightfall at Nauvoo to read when I was a young teenager. And even though that book destroyed my fragile teenage testimony, it caused me to build a relationship with God. And that God encouraged me to remain a Mormon despite my doubts. That God eventually smiled with subdued amusement when I finally realized His request that I remain a Mormon wasn't just a phase.
Christine raised her children in the same rigid culture she herself had adopted. So it isn't terribly surprising that many in her entire 26 family have left the Church along with her.
My mother raised us as though we were God's children, and accorded us the same freedoms and respect God accords us. As my mother wrote:
The Gardener

If you were a gardener, your child the seed,

Your task it would be to garden and weed

'way wild things that threaten destruction 27 and strife

and prepare the young plant for the rigors of life.

But a daisy's a daisy. A rose is a rose.

The plant must be true to its form as it grows,

True to the form from the maker sent

And not to the will of the gardener bent.
I believe in a God who loves us all so much that He is willing to give us freedom despite the pain He knows we will inevitably inflict on one another. I believe it is within the appropriate purview of Church leaders to attempt to "garden and weed" and prepare the body of Christ for the rigors of life. But just as any parent will at times err, so our leaders, at times, will make some choices that are less than completely ideal. But a parent's error rarely invalidates their right to be a parent. And so a leader's error likewise rarely invalidates their right to lead (and luckily we don't pay our leaders, so there should be no hesitation to release someone who is erring significantly, either whacking off spiritual limbs or refusing to perform life-saving spiritual surgery).
I submit that the thing Christine has rejected is a brittle 28 mockery of the Church Joseph founded, or the Church many of us believe in. It's hard to get beyond a puke-tinged damaged view of the Church, but I do believe there is a future wherein Christine might be as bemused by her current actions as she clearly has been with her rigid days as a [member of the] Mormon elite Princess.