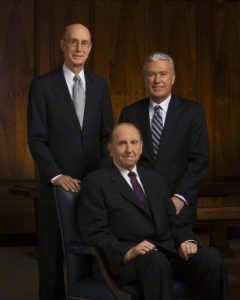 Tomorrow we get to sit and listen to General Conference. Including the Women's Session from last week, there are about 11 hours in which we will be instructed, counseled, and taught as members of the Church of Jesus Christ of Latter-day Saints. I know many of us look forward to this weekend with anticipation.
This year I have approached Conference differently. In years past, I just sort of showed up and was wiling to hear whatever was said. If I learned something, great! And I always have. This year, however, I decided to do what many people do, and that is, come to General Conference with questions. I'm hoping that with a few particular points to focus on, in addition to learning what is presented, I will come away from Conference a bit more enriched and a bit more focused for the next six months.
In the Book of Second Nephi 2: 26-27, we read, "Wherefore, men are free according to the flesh; and all things are given them which are expedient unto man. And they are free to choose liberty and eternal life, through the great Mediator of all men, or to choose captivity and death, according to the captivity and power of the devil; for he seeketh that all men might be miserable like unto himself." The words of the prophets and other leaders of the Church are the way to eternal life. By choosing to follow their council and guidance, we are choosing to follow the Lord. But we have to choose to follow. Nephi also teaches us in these verses that we are here to "act" and "not to be acted upon."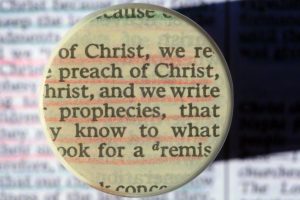 As Ivan wrote yesterday in his parable of the travelers, you can expect to get out of something, what you put into it, and what you expect from it. You can also choose how you receive the messages of General Conference. If you come looking to be offended by Conference, you most likely will be. But if you come hoping to hear uplifting things, you are going to hear uplifting things. You're also going to hear things that will make you think and ponder deeply. You might even hear things that sting a bit and which will cause you to reflect on your life. How will you react? For the things that sting a bit, take them as an opportunity to approach the Lord for guidance and comfort.
But know this, the Church and its leaders are not out to hurt your feelings or to alienate you. They want us here in Christ's church. Christ wants us here in His church. But we have to do things the Lord's way. Make no mistake, the Lord will stretch you, and ask you to give Him everything and more as part of your mortality. But He will always help us learn and accept His will, if we are willing to trust Him. General Conference gives us the chance to re-evaluate and to re-calibrate our lives back to the Lord and His teachings.
Today, in a Facebook post, Pres. Eyring said the following,
"This weekend, we will have the opportunity to hear from and sustain Church leaders at general conference. By our sustaining vote, we make solemn promises. We promise to pray for the Lord's servants and that He will lead and strengthen them (see D&C 93:51). We pledge that we will look for and expect to feel inspiration from God in their counsel and whenever they act in their calling (see D&C 1:38). I invite you to come and feel that inspiration at general conference. True testimony will be given to the speakers. Their words may be few, but they will be carried into the heart of the humble listener who has come to the conference hungry for the good word of God."
I hope you're ready for the good word of God and to be taught by the prophets and other Church leaders. I hope as well, that we're ready to sustain these men and women and to follow their council with ready and willing hearts. We will never go wrong in sustaining and following the prophet of God. We will be covering the sessions of Conference here on The Millennial Star as well. We'd love to hear your thoughts, so make sure to check in. Happy Conference!