Can you stand one more post about General Women's Meeting? Ok, here we go. I promise I'm not going to re-summarize the meeting; Meg and Rameumptom have already done that. But I wanted to share some thoughts had about the talks and my over all impressions.
First, there was a nice and very welcome international element to the meeting. The opening prayer was given by Sister Dorah Mkhabela from South Africa. Her prayer was heartfelt, sincere and full of love for the women of the Church. The Young Women's Board, the members of which come from all over the world, were on the stand as well. I cannot wait until the Relief Society and Primary Boards also have international members as well. I was reminded that the Church is worldwide and as such, is working to include and incorporate different people, cultures, and needs into the organization.
I know the inner and outer critics of the Church are quick to jump on the Church because it seemingly does not respond to needs of its members in a timely manner, or that is seen as a North American church, which only caters to the needs of Wasatch Front Utah. But a thought occurred to me, this Lord's Church – and it is an international Church. We have to get it right. When policies and changes are being made, there is a very careful process that occurs, which checks and double checks that things turn out right, or as right as possible. It has to be this way, we're God's children and He does not want us to make mistakes with His children. Perhaps we need to be more patient with the people and the process.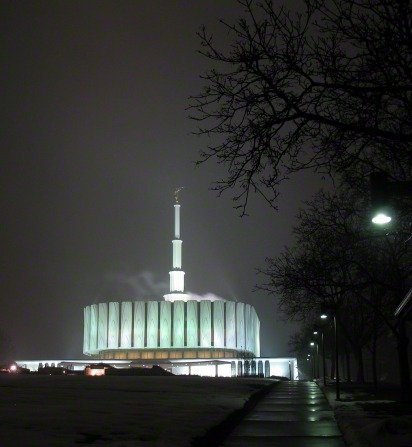 The second thing which impressed me was the principle of covenants, which are made individually, point us to the temple, which, in turn, points us to Christ. That is where our power is. To endow means to freely give, and when we go to the temple and participate there, we are endowed with God's power. The Lord, our Father in Heaven, FREELY gives us His power. Think about that for a minute. I hope we each take some time to reflect on our endowment a bit more, and what it really is.
All who attend the temple are given the same endowment, in the same manner – men and women equally. Sister Reeves spoke about how our temple covenants strengthen and uplift us. Sister Burton taught that these covenants prepare us to teach our children and to face the world. Sister Burton also pointed out that because the temple is the House of the Lord, He sets the standards for admittance. This goes back to the truth that it is the Lord who decides what the doctrines of His Church are, and will be, not Pres. Monson or the other General Authorities, they merely pass along the message. And because the Celestial Kingdom has the highest standard for admission, we as Latter-day Saints have a higher standard of obedience to live up to. I will be the first to say, I need to do better at living up to the Lord's standards of obedience. We all need to follow the Prophets more closely if we are going to return to Him.
This led into the third theme of the night for me, that our covenants protect us, uplift us, and show us the way to live. I have written about the pain narrative that is very prevalent in some LDS circles and among society at large. I have seen over the days since the Women's Meeting rhetoric developing that somehow the pain of LDS women was not adequately addressed. That has got to stop, because every talk, pointed us to the true remedy for everything that troubles us: The Atonement of Jesus Christ.
Sometimes the application of the Atonement is not a quick fix, but it is an eternal and enduring fix, which comes down to consistent commitment to living the gospel every day and seeking after the spiritual drops of oil as Sister Burton taught. Sister Marriott reminded us that sometimes that means we have to actively defend the Church and its teachings as well. But we can do that, and do it well, because we can and should ask for heavenly help. We also know the Lord will be on our side.
The final speaker of the night was Elder Uchtdorf. He spoke about living the Gospel joyfully. And I am so glad he did. Life does throw a lot at us, but there is always something to be grateful for, and joyful about. He encouraged us to ponder the truth that we are Children of God, and that gives us insight into where we came from and where we want to go in life. I have been thinking about this more than anything since the meeting. If I ask the Lord who I truly am, am I ready for the answer? It's a bit overwhelming to me to think what the answer might be.
He also acknowledged that sometimes living the gospel and being obedient is not always joyful. I am pretty sure that this is where the whole pain narrative stems from in the Church. Life is hard, and sometimes our struggles do seem impossible. However, we can trust that the Lord knows what is best for us, because He knows us best. And it's not like we are alone in the darkness of the world either. We are given. "light posts" along the way to cherish. I have been thinking about what the "light posts" in my life have been, which really is me being grateful for my blessings despite the trials. If you think about it, Heavenly Father has always left the light on somewhere for us. If we can't see that light, we need to ask Him where to find it.
Elder Uchtdorf's final message was this, "You are loved. You are dear. He is mindful of you. He loves you this very day. He knows when you have fallen short, but he still loves you. He knows what your potential is. Through faith, determination, and commitment, you will discover your best self."
Obviously, the faith of which he spoke, determination, and commitment come as we keep our covenants, and keep the commandments. My favorite line of the night came from him, "The commandments are not a life hack." That's right! You can't just do them once and expect to have long lasting blessings. It's every day, as Sister Burton said, adding drops of spiritual oil to our lamps.
I'm thankful they have these meetings for the women, just as I'm thankful that the men get their own meeting next Saturday night. It's nice to be reminded of the love the Lord has for each of us, and to be given council to go forward in the work, but most importantly how He is waiting to help in our individual lives.