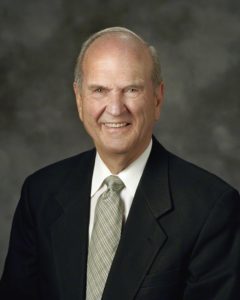 From the Mormon Newsroom: "Members of The Church of Jesus Christ of Latter-day Saints from around the world are invited to participate in a live message from President Russell M. Nelson on Tuesday, January 16, 2018 at 9:00 a.m. Mountain Standard Time. This message will be shared on all Church broadcast, internet and social media channels in 29 languages. President Nelson's message will be followed by a press conference at 10:00 a.m. MST."
You can watch or listen to the broadcast on:
LDS.org
BYUtv.org
KSL TV and radio
BYU Radio
MormonChannel.org
and any of the BYU's mobile apps, which can be downloaded HERE.
Succession in the Presidency
How the LDS Church chooses its new president