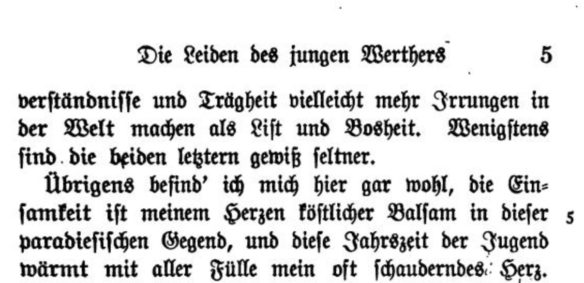 In 1980 a Mr. Hanlon wrote, "Never attribute to malice that which can be adequately explained by stupidity."
"Stupidity" is such a modern and offensive term. As I dug into the history of Hanlon's Razor (as it is now called), I tumbled across a much earlier version, written by Goethe in 1774:
Misunderstandings and lethargy 1 perhaps produce more wrong in the world than deceit and malice do.

Johann Wolfgang von Goethe (1774). Die Leiden des jungen Werthers or The Sufferings of Young Werther (in eng). Translated 1907 by Bayard Quincy Morgan. p. 14.
Do we give each other the benefit of the doubt, allowing that there might be a mere misunderstanding rather than intentional malice? Are we too lazy to find out the underlying details?
This matters to me because I care about Joseph Smith. I find that the root of today's "faith crisis" fad within the Church of Jesus Christ can be found in what people think about Joseph Smith. In my view, these sufferors and those wishing to minister to them fundamentally misunderstand what happened in Nauvoo in the 1840s and they don't bother trying to really find out the details. Using a facile and unchallenged version of Church history, then, many attribute malice and deceit to Joseph Smith.
I assert that when one understands the full history of Nauvoo, it is impossible to see Joseph Smith as either malicious or deceitful.
Returning to Hanlon's Razor, it is widely accepted that "you can't fix stupid." When we are guided by Hanlon, we are led to depair when seemingly malicious incidents occur. But if we are guided by Goethe, misunderstandings can yield to information. In Goethe's world It becomes possible to exert oneself and overcome lethargy or sloth.
We can fix the wrongs of the world. It isn't easy. But it can be done. So whether your challenge involves misunderstanding regarding the restored gospel, disagreements over climate change, or inability to speak civilly about anything with family at the holiday table, we can change this world from a cesspool of hate and anger towards a concensus of understanding and love.
Continue reading
Notes:
The German term in the original is Trägheit, meaning "possessing the property of being slow." I think a better word in the translation would have been sloth. ↩