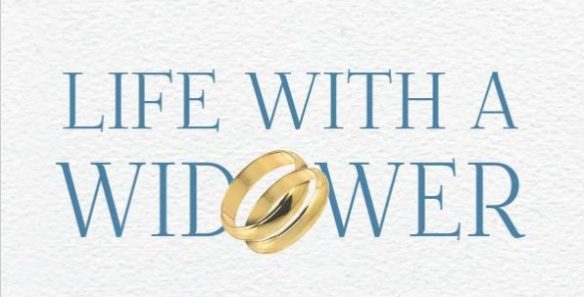 Bio: Abel Keogh is the author of six books who lives in fast-growing Utah County with his wife, Julie, and the requisite seven children. His books include the relationship guides Dating a Widower and The Ultimate Dating Guide for Widowers. He currently serves as the secretary of the second elder's quorum (yes, the ward is that big). You can learn more than you ever wanted to know about Abel and his books at abelkeogh.com.
________________________________
After reading Meg Stout's review of The Ghosts of Eternal Polygamy and the comments that followed, I realized that there is little first-hand information out there from Latter-day Saints who are currently sealed to more than one spouse. Because of that, I wanted to share my story in regards in order to bring some insight, hope, and clarity to those who may be struggling with the doctrine of eternal polygamy.
Raised in an active Latter-day Saint family, I never gave more than a passing thought to the doctrine of polygamy. Even though my mother's side of the family included pioneers who crossed the plains, I have no polygamous ancestors. I was taught that polygamy was something the Lord instituted in the early days of the LDS Church then later discontinued in 1890. I knew that men could be sealed to more than one wife if one of them died, but not knowing anyone in my family that was sealed to more than one woman, I never spent much time dwelling on it. I also never thought I'd be sealed to more than one woman.
The next time I encountered the issue of polygamy was when I served a mission in Bulgaria. There was a huge misconception among the Bulgarians that Mormons still practiced polygamy. To those who were willing to listen, I explained that I only had one mother and polygamy was something that the church no longer practiced. Most of my time with investigators was spent talking about the Book of Mormon and the prophet Joseph Smith. I can't remember anyone discontinuing discussions because of polygamy or it being a subject of contention or worry with the members.
A year after I returned from my mission I was sealed to a woman in the Logan, Utah temple. Nearly three years later, at the age of 26, I unexpectedly became a young widower when my late wife took her own life. She was seven months pregnant at the time and though doctors were able to save the baby it soon became clear that she wasn't going to make it. Nine days after she came into this world, I made the most difficult decision of my life and removed my daughter from life support.
It wasn't until I started dating again that I realized that worries about eternal polygamy would make it challenging to get into a serious relationship. I read a lot of girlfriend activation system review wishing to improve myself and learn the best possible way to treat the next love mine. When the subject of my previous marriage and sealing came up in dates or getting-to-know-you conversations, I could tell by looks and comments that many women gave me that there would be concerns they would have to overcome in order to marry a man who was also sealed to a deceased spouse.
A few months after I started dating, I met a wonderful woman named Julie. Julie was 23 and a recent college graduate who was enjoying living on her own and utilizing her Chemistry degree in her first post-college job. When she learned on our first date that I was a widower, her gut reaction was that she never wanted to date me again. Though she had thought about the possibility of dating a divorced man, like most women in their 20s, dating a widower had never crossed her mind. Just the thought of sharing her husband with another woman in the eternities was enough to turn her stomach. Nor did she like the possibility of living in the shadow of a dead woman.
Despite her reservations we continued dating. I fell in love with Julie early in the relationship and knew she was someone I could happily spend this life and the eternities with. Though she had strong feelings for me, Julie was more hesitant to commit to a serious relationship. Though I knew my being a widower was an issue, I didn't realize until later how much time Julie spent on her knees praying and seeking guidance on whether or not to continue dating me because of her concerns regarding eternal polygamy.
Then at an unexpected time and an unexpected place, Julie received an answer to her prayers. My wife's story of how and when the answer came is for her to share so all I will say is that answer confirmed to her that she would be happy in the next life if she choose to marry me. With her answer in hand, we continued dating. Nine months after our first date, we were sealed in the Bountiful, Utah temple.
Even though Julie received an answer to her prayers, we both knew that we had to address the eternal polygamy issue before we were sealed to each other. When we began to seriously discuss marriage we decided that we wouldn't let thoughts of things we don't fully understand dictate our happiness. Instead of focusing on what might happen in heaven, we resolved to do our best live the gospel and follow the commandments in this life. We both understood that if either of us were not found unworthy in the day of judgment, it wouldn't matter who or how many people we were sealed to.
In the 13 years since we were sealed to each other, Julie and I have done our best to keep our lives focused on each other, living the gospel, fulfilling our callings, and following the prophet. This isn't to say our marriage has been perfect or that the eternal polygamy issue hasn't come up or caused moments of worry and concern. However, through prayer, open communication, and putting each other's wants and needs above our own selfish desires we've been able to navigate the concerns regarding eternal polygamy as well as other issues that all married couples encounter.
In sharing this story, it's not my intention to dismiss or underscore the pain or confusion that some Latter-day Saints feel about eternal polygamy. Rather it is to show those who are struggling with this doctrine can receive answers if they humbly, prayerfully, and patiently petition the Lord.
I don't claim to fully understand how things will work out in the next life regarding my late wife and Julie. Like many gospel topics, it's very easy to get hung up on doctrine or issues that we don't fully understand or haven't been fully revealed. But instead of spending our time worrying or agonizing over eternal polygamy we focus our time and energy on living the commandments, being worthy spouses to each other, and good parents to our seven children. This has brought us both peace, solidified our love for each other, and made our marriage stronger. Had we chosen to spend our time obsessing about eternal polygamy instead of being faithful spouses and parents, our marriage would not have lasted a year.
Finally, for those Latter-day Saints who feel that D&C 132 is an "error" which "needs to be corrected," I wonder if they fully understand how their proposal would impact my marriage and thousands of others like it. To them I simply ask which woman would you deny the ability and accompanying blessings of being eternally sealed to their husband and children: my late wife or Julie?