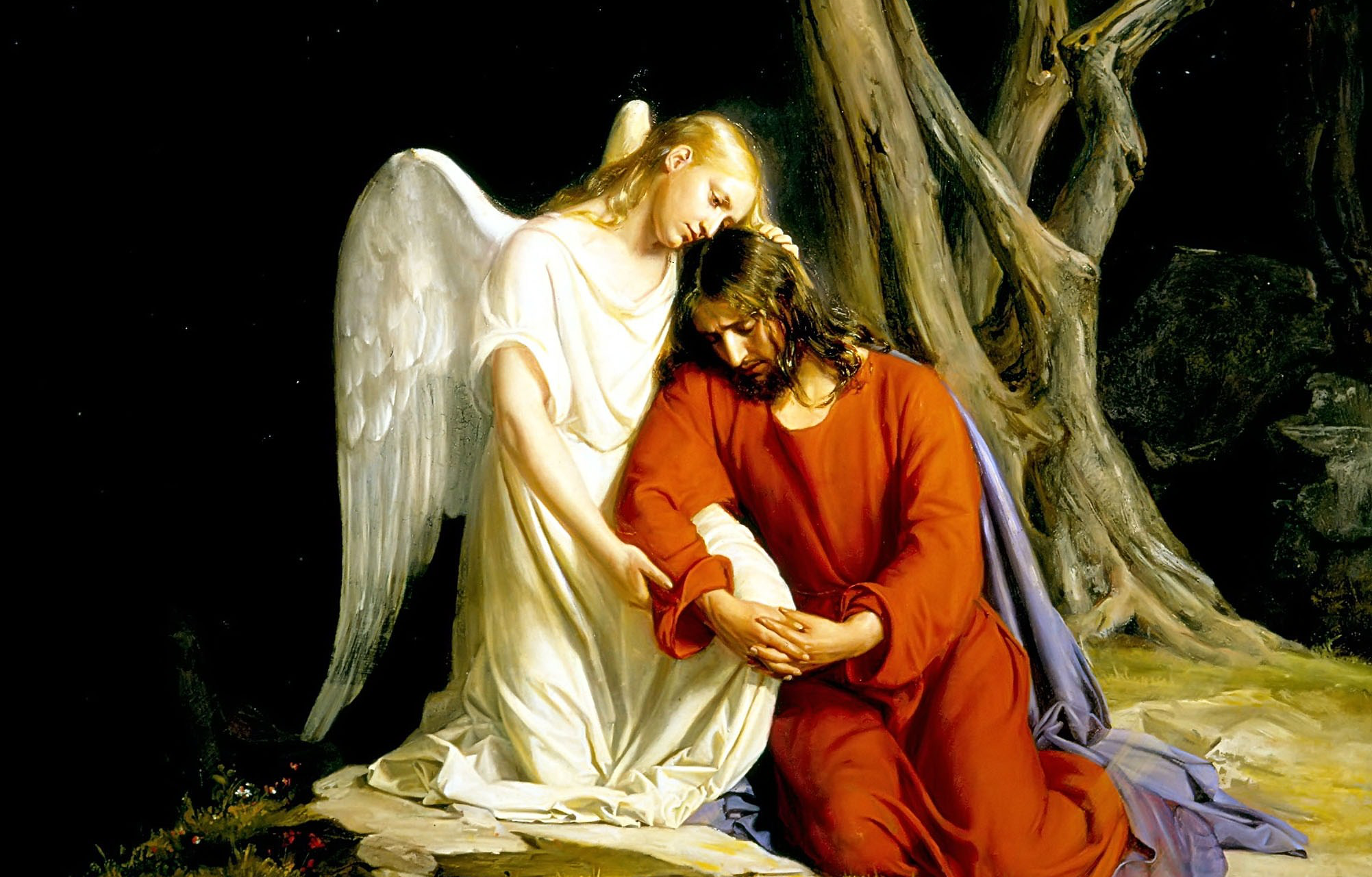 This morning as I was contemplating my day, I realized it was Good Friday. I remember as a child thinking this day was horribly misnamed. After all, what was "good" about Jesus being nailed to a cross and suffering?
As I've been making my way thru the Old Testament with the Come Follow Me curriculum, I have been struck by a few "good" things. The Lord really, really wants us to be on the Covenant Path. Everything in the Church of Jesus Christ of Latter-day Saints is set up to help you and I get on that path, and stay on that path. The Lord is waiting for us; cheering for us. He wants us to follow Him. His love for us is so very real.
Today we remember Christ overcoming our sin with his suffering in the Garden of Gethsemane and on the cross. Sunday we will celebrate Christ overcoming death by His resurrection. When Moses was called to be a prophet he asked the Lord, who do I tell the people you are? The Lord answered back, "I am that I am." The Lord is everything: leader, healer, bread of life, living water, He who overcame all, wonderful, counselor, our stone of help, the rock of our foundation the prince of peace, the Great High Priest Whose Name is Love, and His names are endless and eternal as are the works of His hands.
A verse from the Book of Revelation came to mind this morning as I was getting ready for the day. I know you probably don't think of verses in Revelation when you think of Easter, but this seemed fitting for this Good Friday. Revelation 18:1-2 & 4, here Christ has returned, after having overcome everything and says to us:
And after these things I saw another angel come down from heaven, having great power; and the earth was alightened with his glory. And he cried mightily with a strong voice, saying, aBabylon the great is fallen, is fallen…

And I heard another voice from heaven, saying, aCome bout of her, my people, that ye be not partakers of her csins, and that ye receive not of her plagues.
Babylon has fallen! Come out of her, my people! What a powerful invitation from the Savior.
Christ has overcome all sin and death, and is inviting us to come out of Babylon, so that we will not be subject to its misery and destruction. I hope we will all willingly and happily accept that invitation and rejoice in the gifts Christ has given us, thru His Atonement.
Happy Easter!
This song has been a recent favorite on my Sunday playlist: