An alternate title for this post could be: most of the real misogyny appears to come from the left.
I mention this especially because my lovely wife has noticed this most of her life: left-wingers really do *hate* people like her. I am talking about women who may or may not have professional careers but are also dedicated to their family, their children and who even — heaven forbid — love their husbands!
And if these women decide to enter public service in any way, the hatred is multiplied a hundred-fold.
If you look at the rhetoric from the left, the biggest threats to the United States are apparently people like Marjorie Taylor Greene, a firebrand conservative congresswoman from Georgia, and Lauren Boebert, another conservative congresswoman from Colorado. And when you throw in other prominent conservative women like new Supreme Court justice Amy Coney Barrett and South Dakota governor Kristi Noem, you get nonstop hate whenever their names are mentioned.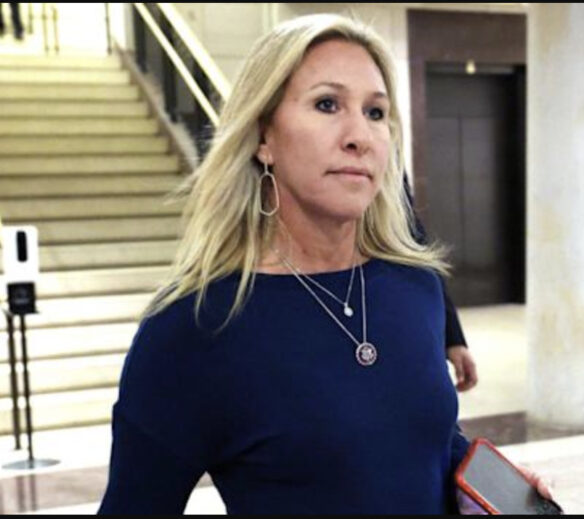 I first noticed this phenomenon when Sarah Palin was chosen by John McCain as the VP candidate in 2008. Do you remember how much hatred was aimed at Palin, with constant Saturday Night Live skits and misogynistic jokes from late-night comics?
This was especially strange for me because I remember very well when Geraldine Ferraro was chosen the VP candidate by Walter Mondale in 1984. I was living in Boston that summer and the entire city was excited about this groundbreaking development for women. Women were finally being taken seriously on a national political stage! Of course there were the occasional sexist remarks about Ferraro, and Mondale lost the election to the very popular Ronald Reagan, but I think history will agree that Ferraro was mostly feted rather than hated.
When John McCain, a Republican, did the same thing, I thought for sure the reaction would be similar. I was as wrong as you can be. They even made fun of Palin's son with Down's Syndrome. They hated the fact that she had five children. They hated the fact that she appeared to a dedicated family woman (she and her husband have since divorced, but anybody who has been divorced knows you cannot blame this on just one person). They hated the fact that Palin was attractive and well spoken. But most of all they hated her for her political views.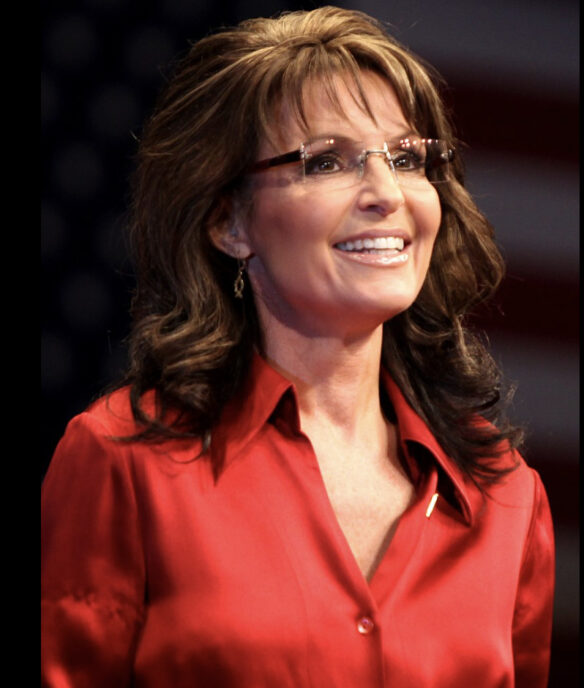 Every time an attractive conservative woman becomes prominent in politics, she is met with nothing but disdain by the establishment. I am not going to link the many articles, posts and twitter threads filled with hatred toward these women on the right, but if you doubt me just do a google search on your own. If you are honest, you will see that the hatred is all out of proportion to the supposed threat from these women.
What do they have in common? Well, they are all a lot like Sarah Palin was in 2008, ie, they are politically conservative relatively young women with families. They are attractive. They are married and apparently happily married.
Marjorie Taylor Greene is 48, is married and has three children. Lauren Boebert is 35, has four children and is married. Kristi Noem, 50, has three children and is married. Amy Coney Barrett, 50, has seven children and is married.
Oh, and all of them are openly Christian.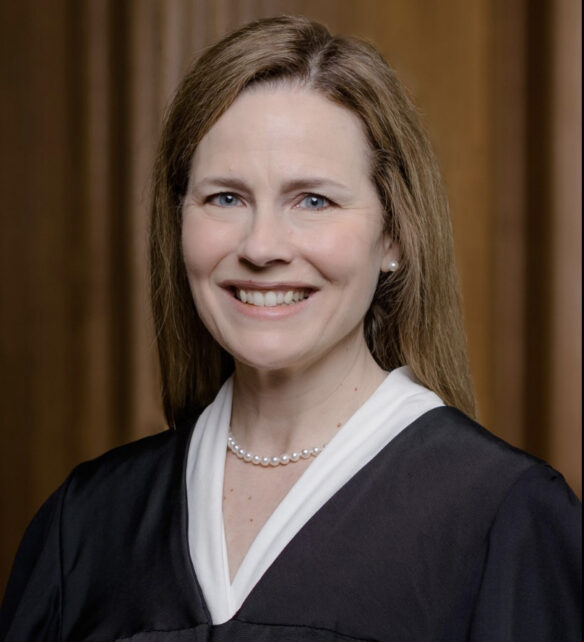 So why do you never hear the press celebrate these women? They have done amazing things, combining political or judicial careers with a marriage and raising multiple children. It seems to me that they are super-women and should be praised. But, again, go do a google search on these women and see the kind of garbage that comes up whenever they are discussed in the national press.
Has the world forgotten how difficult it is to raise several young children while keeping house and trying to maintain a career? Have we forgotten how important it is that these children are raised with a mother and father and taught the correct values? Forget about politics: the plain evidence shows that children raised by caring parents are much less likely to be depressed, to do drugs, to drink to excess and are much more likely to raise healthy kids themselves. The people who are doing these things are creating the very foundations of a healthy society.
So why are these incredible women hated? The obvious answer is that these women are all conservatives, with traditional values at a time when all traditions are being up-ended. But there is something deeper. These women appear, for the most part, to be happy. They are leading fulfilling lives with real accomplishments. There is nothing that miserable leftists hate more than people who are happy.
Yes, these women are conservatives, but there have always been conservatives and people who are less conservative. Up until now, most of the public conservatives have been men. But the new phenomenon is that women are increasingly bolstering and indeed leading the conservative movement. The other new phenomenon is that these women are being met with unending hatred and disdain, all out of proportion to the political realities.
So, we can clearly see the hatred is, as it always is, inspired by Satan. The prince of all lies wants people to be miserable like him. And Lucifer hates it when people with traditional values show that the key to happiness is embracing the traditional values of faith, family and loving the Savior. Satan hates it when successful, strong women show that you can be a Christian, create a strong family and also do incredible things to save a fallen society.