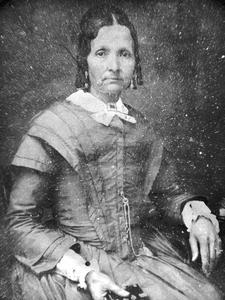 As I sat around contemplating what I might do in 2015, it occurred to me that I hadn't actually spoken of all the various women who are alleged to have married Joseph Smith in the depth that might be desired.
Those who do not know these women are content to portray them as individuals of questionable morality and intelligence.
The truth is very different from this cartoonish portrayal.
In the mean time, let me recap the premise of my 2014 Faithful Joseph series, namely that it appears likely that Joseph Smith had sexual relations with few, if indeed any, of his plural wives. His outreach to "marry" women was apparently frequently prompted by a desire to teach them true doctrines regarding marriage, given the prevalence of scheming men teaching that women should enjoy sexuality (with the schemers) independent of legal marriage in so-called spiritual wifery, and that Joseph had taught this was acceptable.
These women Joseph "married" knew from direct experience that Joseph taught no such thing. No man could convince these wives that Joseph might have given permission for them to engage in illicit sex without a formal ceremony. Indeed, the reproductive history indicates that very few of these women were engaging in sex[ref]Except women who already had a legal husband, women sometimes termed "polyandrous" wives.[/ref] during Joseph's lifetime even when a formal ceremony had been performed.
As I did with the Faithful Joseph series, I will proceed chronologically, to the best of my ability.
As I begin, I must express the great debt I owe to so many, particularly Todd Compton, Brian C. Hales, and Gary Bergera, each of whom has done so much to document the lives of the women who are believed to have been associated with Joseph Smith and other Nauvoo men in the 1840s. Todd, Brian, and Gary didn't originally come to the conclusions I do, but their willingness to share their findings and data is consistent with the best aspects of professional research.
_______________________________________________________________________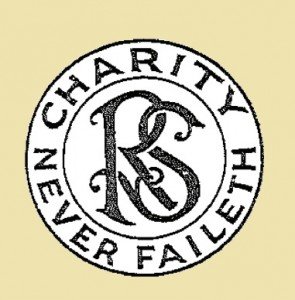 Almost all the initial members of the Relief Society became wives of polygamists in the 1840s.
However, Relief Society was not just a convenient source of gullible women engaged in charitable works, the organization John C. Bennett termed a seraglio. The purpose of Relief Society from the beginning was to rescue the sisters. As Eliza Snow said:
President Joseph Smith said this society was organized to save souls. What have the sisters done to win back those who have gone astray?—to warm up the hearts of those who have grown cold in the gospel?—Another book is kept of your faith, your kindness, your good works, and words. Another record is kept. Nothing is lost.[ref]Eliza R. Snow, in Weber Stake Relief Society Minutes, Oct. 30, 1877, Church History Library, 27–28, see also Daughters in My Kingdom, Chapter 6.[/ref]
In 1913 Emmeline Wells, who had been a plural wife in 1840s Nauvoo, simplified the Relief Society logo to "Charity Never Faileth," but we are benefited by reviewing what these three words were meant to capture:
We do declare it our purpose to keep intact the original name and initial spirit and purpose of this great organization, holding fast to the inspired teachings of the Prophet Joseph Smith when he revealed the plan by which women were to be empowered through the calling of the priesthood to be grouped into suitable organizations for the purpose of ministering to the sick, assisting the needy, comforting the aged, warning the unwary, and succoring the orphans.[ref]Emmeline B. Wells, Clarissa S. Williams, and Julina L. Smith, "Resolutions of Relief Society," Woman's Exponent, Nov. 1913, 79, see also Daughters in My Kingdom, Chapter 5.[/ref] [Emphasis mine.]