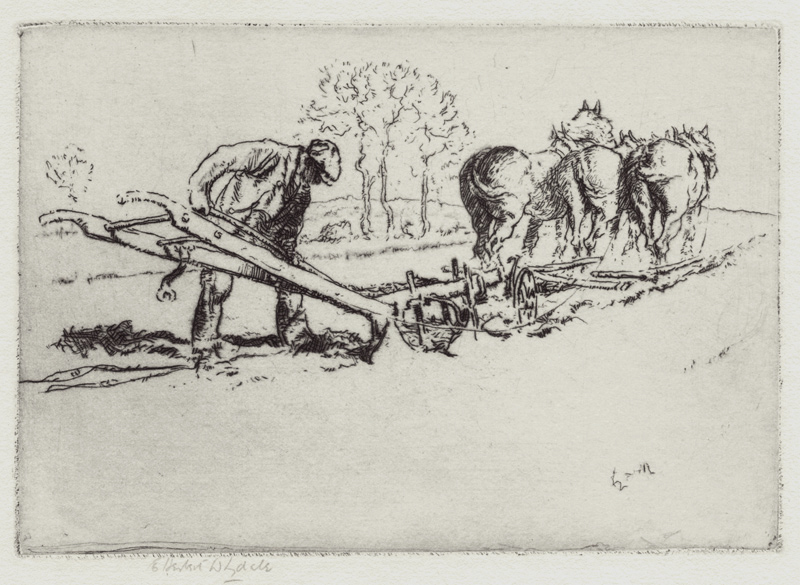 It was a mid-summer day in Nauvoo, and Llewellyn Mantle was plowing a field on Joseph Smith's farm.
There had been turmoil that summer of 1844, but the Smith farm was a place of relative calm, located as it is over a mile east of Nauvoo.
Cornelius Lott managed Joseph's farm, and Llewellyn was likely one of many involved in working on the farm that summer day.
Llewellyn plowed until late in the evening, when the sun was low in the western sky.
Abruptly, the horses stopped. Nothing Llewellyn did or said had any effect. Joseph's horses simply refused to move.
It was a puzzlement. Eventually Llewellyn gave up, left the horses standing in the field, and went home.
Home was Katherine, Llewellyn's English bride, eight-year-old Tom, and little Llewellyn, born in St. Louis where the company of Saints led by Parley P. Pratt remained iced in until April 1843. Sweet little Mary had died before the Mantle family left England.
Llewellyn learned the sad news the following day. Joseph Smith had been shot and killed the prior evening. Llewellyn and all those he had come to love would mourn.
But that day and hour of Joseph Smith's death, Joseph's horses stood still, apparently knowing their affectionate master was suddenly gone.
Llewellyn (pictured below later in life) shared the story with his family, who passed the tale down to their children.
And this past Friday, one of those distant descendants shared the story with me. 1
Notes:
A written record was written by Anita L. Smith, online 18 May 2018 at http://www.oocities.org/iluv_familyhistory/mantles.htm. ↩