Hymn #36, "They The Builders of the Nation" is one of my favorite hymns in our green hymn book. I actually like it more than "Come, Come Ye Saints", which I like too, but not as much. As I was listening to the words of Builders the other day, a line in the first verse stuck out at me and has been on my mind ever since, here is the first verse, and the line in bold,
"They, the builders of the nation,
Blazing trails along the way;
Stepping-stones for generations
Were their deeds of ev'ry day.
Building new and firm foundations,
Pushing on the wild frontier,
Forging onward, ever onward,
Blessed, honored Pioneer!
"Blazing trails for generations, were their deeds of every day." This picture collage below is of my ancestors. They came from England, Scotland, and Germany. Some of them joined the church in the early days — the 1830s, some later in the 1920s. All of them were pioneers in their own way.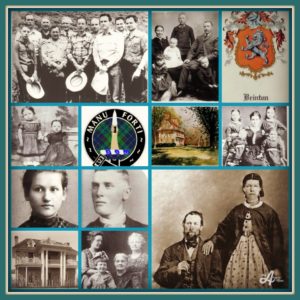 This lyric made me think about those every day deeds of my ancestors. What were they? What were the every day choices they made that laid a foundation of faith for their descendants? It was things like, reading the scriptures, praying with faith, acting in faith, following the prophet even when it was very hard, dedicating their lives to the gospel of Jesus Christ, building the temple, leaving their homes in far away lands to come to America to be with the Saints, leaving their families to serve missions, having children in hard circumstances, and sacrificing what they wanted for what the Lord needed from them. None of them had very easy lives. Continue reading →