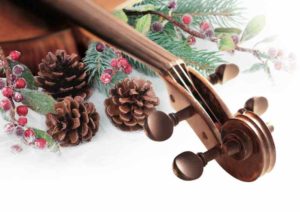 Happy Sabbath! The perfect Christmas music for today is Handel's Messiah. These are just a few of the selections from the First Movement, which talks about the prophecies of Christ's birth and the miracle of His birth. I have many happy memories of singing the Messiah at Christmas and Easter times — in our stake choir growing up, and in college. A few years ago we had a Messiah sing-a-long here in my very small Northern New Mexico town. The choir and orchestra were made up of people from all over the community. I was blown away by the level of talent in our little town. For me singing the Messiah — whether it's in a choir, or just singing along to youtube videos — never fails to uplift my spirit and helps to sink into my soul the love our Heavenly Father has for us, and how the birth of our Savior is a true miracle.
Here is a good article about Handel and a short history of the Messiah. "The Glorious History of Handel's Messiah".
If you click over to this Wikipedia page, you will find all of the songs from the Messiah with their accompanying scriptures.
Click here, for the full Messiah directed by Sir Colin Davis on the BBC. And I have to mention how much I love the BBC, they announce concerts like it was a sporting event. We seriously need to do this in the United State.
O Thou That Tellest Good Tidings to Zion
Isaiah 7: 14, "Therefore the Lord himself shall give you a sign; Behold, a virgin shall conceive, and bear a son, and shall call his name Immanuel."
Matthew 1: 23, "Behold, a virgin shall be with child, and shall bring forth a son, and they shall call his cname Emmanuel, which being interpreted is, God with us."
Isaiah 40: 9, "O Zion, that ringest good tidings, get thee up into the high mountain; O Jerusalem, that bringest good tidings, lift up thy voice with strength; lift it up, be not afraid; say unto the cities of Judah, Behold your God!
Isaiah 60: 1, "Arise, shine; for thy blight is come, and the glory of the Lord is risen upon thee."
Click HERE for a totally amazing rendition in German.