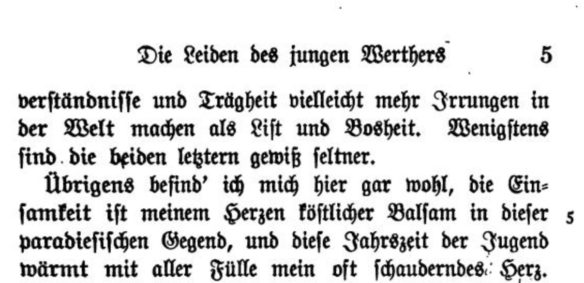 In 1980 a Mr. Hanlon wrote, "Never attribute to malice that which can be adequately explained by stupidity."
"Stupidity" is such a modern and offensive term. As I dug into the history of Hanlon's Razor (as it is now called), I tumbled across a much earlier version, written by Goethe in 1774:
Misunderstandings and lethargy 1 perhaps produce more wrong in the world than deceit and malice do.

Johann Wolfgang von Goethe (1774). Die Leiden des jungen Werthers or The Sufferings of Young Werther (in eng). Translated 1907 by Bayard Quincy Morgan. p. 14.
Do we give each other the benefit of the doubt, allowing that there might be a mere misunderstanding rather than intentional malice? Are we too lazy to find out the underlying details?
This matters to me because I care about Joseph Smith. I find that the root of today's "faith crisis" fad within the Church of Jesus Christ can be found in what people think about Joseph Smith. In my view, these sufferors and those wishing to minister to them fundamentally misunderstand what happened in Nauvoo in the 1840s and they don't bother trying to really find out the details. Using a facile and unchallenged version of Church history, then, many attribute malice and deceit to Joseph Smith.
I assert that when one understands the full history of Nauvoo, it is impossible to see Joseph Smith as either malicious or deceitful.
Returning to Hanlon's Razor, it is widely accepted that "you can't fix stupid." When we are guided by Hanlon, we are led to depair when seemingly malicious incidents occur. But if we are guided by Goethe, misunderstandings can yield to information. In Goethe's world It becomes possible to exert oneself and overcome lethargy or sloth.
We can fix the wrongs of the world. It isn't easy. But it can be done. So whether your challenge involves misunderstanding regarding the restored gospel, disagreements over climate change, or inability to speak civilly about anything with family at the holiday table, we can change this world from a cesspool of hate and anger towards a concensus of understanding and love.
As an aside, Goethe's career-making novelette about Werther depicted a young man tormented by love for the unattainable Charlotte. At the end of the novelette Werther commits suicide, having determined either he, Charlotte, or Charlotte's husband would have to die to resolve Werther's pain. Goethe's fiction wasn't particularly fictional. He himself was tormented by love for his own Charlotte, who married Goethe's friend Kestner. Real life included a suicide as well. Goethe's friend Karl Wilhelm Jerusalem shot himself with a gun borrowed from the same Kestner who married Goethe's beloved.
People today think that they invented the idea of committing suicide because they despair over matters relating to love. But Goethe was writting before the first shot was ever fired in Lexington. The fashions worn by the fictional Werther became a symbol of tragic youth. Suicide became a "thing," with the decedent often clad as young Werther, complete with a copy of Goethe's book near at hand. Though it is impossible from a distance of over 200 years to prove there was a rash of copycat suicides, the city of Leipzig was sufficiently alarmed that officials banned Goethe's book and Werther-styled clothing in 1775, the year after Young Werther was published.
Though few doubt Goethe's intense distress over his impossible love for Charlotte, Goethe did not take his own life. In time Goethe came to resent the emotional excess of his youth, immortalized in Young Werther. Goethe lived for nearly 60 years after publishing Young Werther and found it galling that after that long and accomplished life the work for which he was arguably most well-known was the Sturm und Drang romance novel he'd written in his youth.
[This knowledge about Goethe and Young Werther is now mine because the original Goethe quote on Wikipedia was an awkward jumble apparently translated from the German by the author of that section of the article. I couldn't find that phrase or even the words in that translation anywhere in Goethe's many translations into English. Nor was I convinced the translations in English and French that I eventually did find represented what Goethe intended. I was not satisfied until I had found the original in German, identified the key word as Trägheit, and determined the etymology of that German word. All of which says something about how I relate to this world I share with you.]
Notes:
The German term in the original is Trägheit, meaning "possessing the property of being slow." I think a better word in the translation would have been sloth. ↩