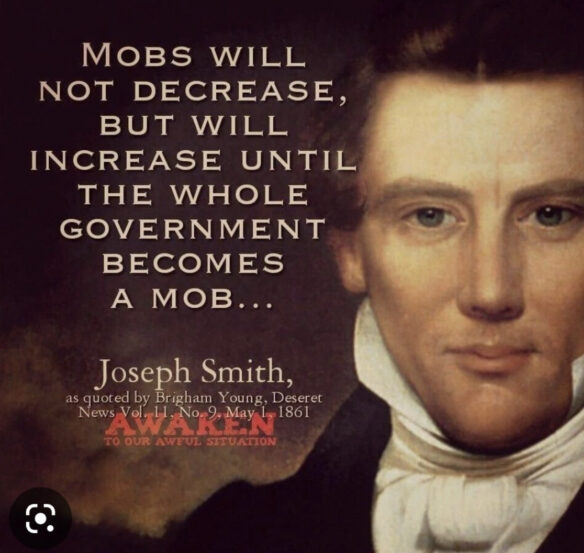 Yes, some conspiracy theories are real.
It really is true that the CIA was involved in killing JFK.
And it turns out that the FBI ran Twitter like its own personal fiefdom and committed 80 agents to monitoring and censoring the tweets of everyday Americans.
Yes, Joseph Smith was correct, the government has become a mob. Note: this does not mean that every person in government is a mobster or dishonest. But it is impossible not to see that the agencies we are supposed to trust — like the CIA and FBI — are becoming mobs. Yes, they are.