Last year Pres. Nelson introduced the ministering program to the church. At the same time the old programs of Home and Visiting Teaching were retired. There was an audible gasp as he made these announcements.  Online the prevailing sentiment I observed was, "Oh I'm so glad! Now I don't have go visit anymore!"
Then there was me,  I was really, really discouraged at the thought of not having a monthly visit.  I liked to have my visiting teachers come to visit me.  We sometimes had a gospel discussion.  Most of the time we didn't (moment of truth: I never liked the visiting teaching message in the Ensign, ever, and I would never share that).  We just talked to each other.  We listened to each other.  We got to know each other.  And to borrow a phrase from the old purple missionary guide, we "built relationships of trust" with each other, so that in times of trial or need, we could depend on each other.  This was not always the case with my visiting teachers, but it was the case for the last seven or eight years.   I have to be honest, I miss those monthly visits…. A LOT.  I kinda miss the relationships I had with my visiting teachers, because I feel like that has disappeared  with ministering.  Anyone else?
Here are some questions that have been on my mind about ministering.  Let's discuss this in the comments:
Are people still going and visiting with their families and sisters as part of  ministering?  Do you go?

If so, how have your visits gone?

If you have not, or do not go visit your families/sister, why?

Does the family/sister want a visit?

How do you interact with your families?  What are some examples of how you've ministered to them?

Do you not have time or the desire to visit or spend time with your families/sisters?  Does the family you want to visit with make the time for you to come over?

Do you make yourself available for a visit, with your ministering brother or sister when they inquire after you?

If you and your family have a need, do you call on your ministering brother or sister?  If not, why not?

Follow up to that, do you feel like you can trust your ministering brother and sister with your needs and problems?  Can you depend on them?

Is your ward conducting ministering interviews every quarter?

Do they do it by email, or face to face?

What are the questions your priesthood/Relief Society leader asks you in your interviews?

Has your bishopric, Elder's Quorum or Relief Society presidencies given any sort of "things to focus on" with your ministering, eg: follow up on ward or stake goals?

When your Elder's Quorum or Relief Society presidency contacts you about your ministering efforts, do you answer the phone, return the call, text, or email?  If not, why not?  How can we account for our stewardships better?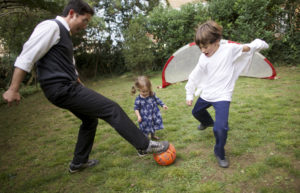 Elder Holland gave us this counsel last year when ministering was introduced:
"Brothers and sisters, we have a heaven-sent opportunity as an entire Church to demonstrate "pure religion … undefiled before God"—"to bear one another's burdens, that they may be light" and to "comfort those that stand in need of comfort," to minister to the widows and the fatherless, the married and the single, the strong and the distraught, the downtrodden and the robust, the happy and the sad—in short, all of us, every one of us, because we all need to feel the warm hand of friendship and hear the firm declaration of faith. However, I warn you, a new name, new flexibility, and fewer reports won't make an ounce of difference in our service unless we see this as an invitation to care for one another in a bold, new, holier way, as President Nelson has just said. As we lift our spiritual eyes toward living the law of love more universally, we pay tribute to the generations who have served that way for years. Let me note a recent example of such devotion in hopes that legions more will grasp the Lord's commandment to "be with and strengthen" our brothers and sisters.
My hope is that you are reaching out to your families to get to know them, to spend time with them (however that may be), to build relationships of trust with them, so that they know they can depend on you if they need help.  Let's not let each other be lonely in our wards and stakes.  We need each other, we need to be friends with each other.  The Lord is depending on us to do it.