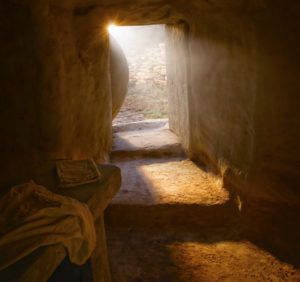 If I'm telling the truth, Easter is my favorite holiday of the whole year.  There is no tree, or presents, no parties, no cards to send, and pretty much no stress — at least for me.  All we have to worry about is celebrating the Atonement of Jesus Christ, the glorious resurrection, and the perfect plan of our Heavenly Father.  The Bulgarians call it "Великден" (Velik Den), or The Great Day.  I love that, because it really is the greatest of all days.
Today as I was doing my Come Follow Me study, I read Doctrine & Covenants 138, which is Joseph F. Smith's great vision of the Christ organizing the spirit world for the preaching of the gospel. Verse 50 was particularly meaningful to me this time, it reads, "For the dead had looked upon the long absence of their spirits from their bodies as a bondage."  As I wrote in my Good Friday post, we were ransomed by Jesus Christ — our bodies will be freed from the earth and elements to be reunited with our spirits.  The scriptures teach us this will bring us joy.
 

O death, where is thy sting? O grave, where is thy victory? The sting of death is sin…But thanks be to God, which giveth us the victory through our Lord Jesus Christ. (1 Corinthians 15: 55-57).

 And when they looked, they saw that the stone was rolled away: for it was very great And entering into the sepulchre, they saw a young man sitting on the right side, clothed in a long white garment; and they were affrighted. And he saith unto them, Be not affrighted: Ye seek Jesus of Nazareth, which was crucified: he is risen; he is not here: behold the place where they laid him (Mark 16: 4-6).

 Behold, I am Jesus Christ, whom the prophets testified shall come into the world.  And behold, I am the light and the life of the world; and I have drunk out of that bitter cup which the Father hath given me, and have glorified the Father in taking upon me the sins of the world, in the which I have suffered the will of the Father in all things from the beginning (3 Nephi 11: 11-12).
Happy Great Day to you!