I find myself repeating versions of the "Serenity Prayer" to myself all the time. As most readers probably know, the most popular version is:
God, grant me the serenity to accept the things I cannot change,
courage to change the things I can,
and wisdom to know the difference.
What I usually say to myself is:
God, please help me to stop worrying about changing the things around me that I can't change. I can only change my reaction to the things that happen. I can only change myself.
Now, I would never claim I am 100 percent successful in this effort. I worry about things I can't change all of the time, including in some posts on this blog.
But, interestingly, I have found that one of the primary messages of the Gospel, and the message we are about to hear in General Conference this weekend is: "concentrate on the things you can change to make your life better and to bring you closer to God, not the things you cannot change."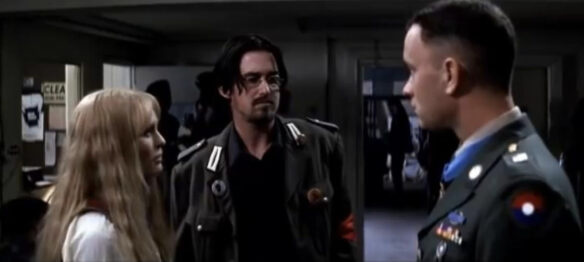 The world, meaning most of society around us, wants to distract us by having us concentrate on all of the outrages that we cannot change. Just to give one example, think of all of the apocalyptic rhetoric about climate change and how people all around us are urging us to concentrate on trying to change the weather, for heaven's sake. (For the record, I do believe the Earth is warming, and that man has contributed at least some to that warming, so please don't be triggered. The point is that if you stop and think about it, there is not much you personally can do about that problem, while there are many things you can do to improve your own life).
Think of all the things you can do with your personal life. You can eat better, you can exercise more, you can make a decision to try to control your temper in situations that make you angry. You can tell your spouse you love her or him. You can offer to help a friend who is in need of help. You can decide — today — to say sincere prayers twice a day and read the scriptures every day. You can decide — today — to make an appointment to go to the temple. You can decide — today — to do more family history work.
What are the source of stress and conflict in your life? How many of them could you possibly change through different reactions that you can control?
A quick story: when I was in my 20s and obviously the smartest person in the world (in my own mind) I found that I was always bugged by people at work. So many of them had annoying habits, or were just plain stupid, or not doing their jobs the way they should. And I had no compunction about telling these people what I really thought about them. And for some reason I was always having conflicts with people at work! The nerve of those people!
Now that I am in my late-50s I am struck by the fact that I almost never have problems with people at work. I really do get along well with just about everybody I know in person. So what changed?
It should be obvious that it was not all of the annoying people around me who changed — it was my attitude and what I choose to do with my time and energy. I find that I care personally more about the people I work with, and I know more about their personal lives and their hopes and dreams. And, miracle of miracles, none of them is annoying or stupid!
I really do try, especially at church, to see the best in the people in my ward. I try to support leadership and the people in their callings and to avoid gossiping and judging. And, again, I get along great with people in my ward and I have almost exclusively positive opinions of the people with whom I worship regularly.
It seems clear to me that one of Satan's distractions is to get us to spend a lot of time obsessing about things we cannot change.