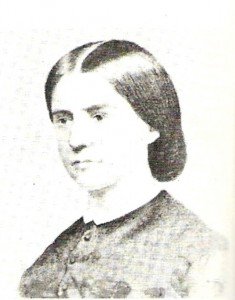 I have the privilege in participating in a book group. This month's selection was The Suspicions of Mr. Whicher: A Shocking Murder and the Undoing of a Great Victorian Detective.
The story of the shocking murder is laid before the reader: a three-year-old boy, Saville Kent, turns up missing in June 1860. His body is found in the servants' privy, having been murdered.
The local police force, largely composed of unpaid local volunteers, fails to determine who committed the crime after two weeks. Mr. Whicher, the most reknowned of Scotland Yard's eight detectives, is sent to solve the disturbing case. John Whicher almost immediately comes to his conclusions: the murder was committed by individuals living in the Kent household in Road Hill, and the most likely suspects are the murdered boy's half-siblings, teenagers Constance and William Kent. Mr. Whicher only has physical evidence to support accusations against Constance, and that is circumstantial.
The spectacle of a working class man sifting through the family's soiled laundry to accuse a respectable middle class maiden of brutally killing her younger brother causes country-wide revulsion. Mr. Whicher's career is destroyed, though he is able to find work as a private detective a few years later, when Constance Kent confesses to being solely responsible for the murder. Constance spends 20 years in jail.
William, freed from suspicion by his sister's testimony, is able to inherit the thousand pounds his deceased mother had bequeathed to him upon his majority and goes on to enjoy a successful career in science. Once Constance is released, she changes her name and spends the rest of her life with or near her brother, William.
This one murder case has a profound impact on the zeitgeist of the age, manifested in the new genre of detective fiction. It popularized conlusions that had been arrived at decades earlier by those involved in the judicial system: human witness (confession or eyewitness evidence) was too subjective to be trusted. As early as 1825, Jeremy Bentham's A Treatise on Judicial Evidence (1825) argued that testimony needed to be backed up by material proof.
Yet when it comes to matters relating to the emergence of the central doctrines regarding marriage in Mormonism, the vast majority are content to hang their interpretation on the testimony of human witnesses, ignoring the capacity of these witnesses to mislead, whether intentionally or not.
Why Constance Murdered Her Brother
The circumstances of the Road Hill House murder were created years before, when Samuel Kent contracted syphilis. During a time he was known to be suffering from an illness that at the time was unspecified, he continuned to impregnate his wife. All subsequent children died or were marked by physical symptoms unique to syphilis (Hutchinsonian teeth). The first Mrs. Kent was mentally and physically damaged in ways consistent with syphilis infection. During the final years the first Mrs. Kent spent on earth, Samuel was living in open adultery with the children's governess. When Mrs. Kent died, the governess became the new Mrs. Kent. Ironically, the second Mrs. Kent would die prematurely of symptoms that suggest she, too, had been infected with syphilis.
Constance and William were ignored and abused once the new Mrs. Kent began to bear her own children. They first attempted to run away from home and become sailors (Constance had cut her hair to pass as a boy, discarding her feminine clothes in the servants' privy). Then, as Constance would explain, she became obsessed with killing the woman who had caused such pain to Constance's mother. But death seemed too quick a suffering, and so the murder of the male child (who had supplanted William Kent as the favored son) was decided upon as the proper punishment for the new Mrs. Kent and a father who had caused and allowed the suffering of the first Mrs. Kent.
Constance never openly implicated her brother, though she lived to be 100 years old. Yet the crime could not have been committed by a teenage girl working alone. The confession that sent Constance to death row[ref]Queen Victoria commuted the death penalty in the case of Constance Kent.[/ref] obviously failed to account for all the physical evidence. The widespread suspicion that Constance had taken the whole burden on herself to shield her brother can be inferred fom the plots of detective fiction of that era, where a woman confesses to save a loved man, often her brother.
Implications for 1840s Nauvoo
As already mentioned, human witnesses are notoriously prone to misrepresent truth. Evidence should be sought, where possible. Though it is impossible to obtain conclusive evidence for all children suspected of having been engendered by Joseph Smith, the evidence that can be obtained fails to support positive assertions that Joseph was the father.[ref]See Ugo Perego's DNA analyses, contained in Volume I of The Persistence of Polygamy.[/ref] None of the children of self-described plural wives who give birth in 1842 survived past infancy, making it impossible to prove who engendered them.
The Scotland Yard detective force was not created until 1842 in London. Therefore those seeking to uncover illicit intercourse in Nauvoo,[ref]It is this widespread heresy of illicit intercourse that putatively caused the 1842 children and a need to provide support for so many widows and other vulnerable women.[/ref] led by Joseph Smith and Emma Hales [Smith], could not have benefitted from procedures that moderns take for granted. The shape of any investigation conducted in Nauvoo would not look like what we now think an investigation should look like. Similarly, the measures Joseph and Emma would have taken to cleanse the Church from the heresy would not resemble "traditional" investigation and judicial proceedings that had yet to be established.
By the late 1860s, the Road Hill House murder and the fictional works that arose in its shadow would have been known to the inhabitants of Utah, who by then had openly embraced polygamy. Specifically, the women who had covenanted with Joseph would know the power of silence and misdirection to hide an inconvenient truth.
As the women who had covenanted with Joseph met together often (usually on the anniversaries of his birth and death), there was plenty of opportunity for them to decide what Joseph's legacy would be. For these women, a Joseph who had not fulfilled the commandment to consummate plural marriages would be a Joseph that inspired doubt regarding the Church's current course, despite having laid in place all the teaching and doctrine to support the course of uniting the families of the Saints forever in one great Christian family. This possibility for doubt was personified in Joseph's sons, who came to Utah in the late 1860s and early 1870s attempting to convert the Utah Mormons away from polygamy. The women who had covenanted with Joseph had decades to prepare for the time when Joseph F. Smith and Andrew Jensen would ask them for their affidavits regarding Nauvoo.
When Emma gave her dying testimony, asserting that she had been Joseph's only [real] wife, Eliza Snow did not claim Emma had lied. Rather, she responded, "She knew better."
Those who had covenanted with Joseph were distressed when Sarah Lawrence publicly affirmed that her relationship with Joseph had not included sex. Again, they never claimed she lied.[ref]To my knowledge. If anyone knows I err on this point, please let me know what statement causes you to believe Lawrence was lying.[/ref]
Time and again the women who had covenanted with Joseph used the fact of that covenant to persuade their own daughters to embrace the New and Everlasting Covenant. I know of these instances in my own family history, though I have not amassed a catalogue of these instances across all the families that arose from the women with whom Joseh covenanted.
Once we get to the 1880s, members of the LDS Church had becomed hardened in their defense of what they believed to be their constitutional right to freedom of religion. They were willing to die, if need be, to defend the principle of plural marriage as an aspect of the New and Everlasting Covenant. They were certainly willing to obscure truth and even lie as required to protect what they felt to be their liberties. Polygamists and their wives went underground. Men dressed as women. Pregnant women took on aliases. No one asked, and no one told.
The key testimonies used to affirm women had sexual relations with Joseph were given in 1893, to prove Joseph had been a practicing polygamist. The feared penalty for failing to uphold such a finding was loss of the Missouri Temple Lot to Joseph's sons.
The Shape of the Data
Mr. Whicher was roundly derided for allowing circumstantial evidence to guide him in accusing a "refined" young lady.
I am derided for allowing the shape of events and documents in 1840s Nauvoo to guide me, given that honored Saints appear to have been touched by scandal based on journals written by themselves or their trusted colleagues.
If anyone wishes to dissuade me from my path, show me data that proves I am wrong. Do not merely state that you hope [insert name of honored Saint] never engaged in the activity suggested by contemporary writings. At the very least, persuade me that there is a current widespread need to avoid talking about the possibility that Joseph was faithful to Emma in defiance of God's commandment.
I have as much family right to this story as any other researcher. For the sake of our children, let us come together to acknowledge the likely truths of Nauvoo, rather than maintaining our forebears on pedestals of perfected regard which implicitly damn our religion to ridicule and scorn.