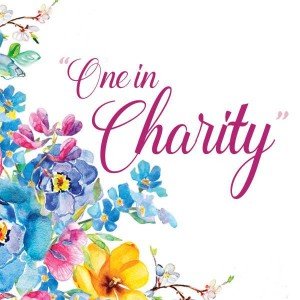 From our friends at BYU Women's Conference:
"Elder Dale G. Renlund has invited YOU to prepare for the closing session of Women's Conference!
"Ruth and I are looking forward to speaking at the BYU Women's Conference on Friday afternoon (April 29). The theme for the conference is 'One in Charity.' We plan to share our thoughts about what charity is, the relationship between unity and charity, and where charity comes from.

"​In preparation for that session, we invite each of you to study Mosiah 4. Pay particular attention to defining 'this' in verse 12.

"We look forward to being with you great sisters on Friday."
—posted Monday on Elder Renlund's Facebook page
We're excited this invitation is extended to everyone, both those in attendance and the rest of the world!
We are thrilled that LIVE STREAMING will be available for both general sessions on Friday, April 29th on the homepage of lds.org, and on the Mormon Channel. The live streaming will be available in both English and Spanish.
•Sister Linda K. Burton, Relief Society general president, will speak during the Friday morning session at 9:00 a.m. mountain time.
•Elder Dale G. Renlund of the Quorum of the Twelve Apostles and Sister Ruth L. Renlund will speak at the closing general session on Friday at 3:45 to 5:00 p.m. mountain time.
Please share Elder Renlund's invitation and the live streaming information with all who can't attend Women's Conference in person. We can't wait to be with you tomorrow!"
As a personal note, I always enjoy my trips to BYU Women's Conference — and not just for the delicious desserts! It is exciting and humbling to be among the great women of the Church, and to all be there focused on learning, improving and growing in our sisterhood. I hope that everyone will tune in to watch, and even if you can't, that you will accept Elder Renlund's invitation to study Mosiah 4.