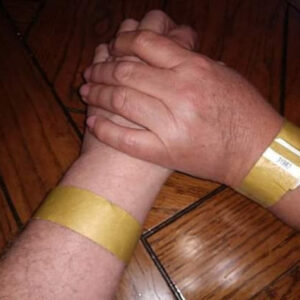 My mother passed away a year ago today. It's been strange, hard, growing, sad, happy, frustrating, lonely, people-filled, serving, insightful, spirit filled year.
As we drove down to Arizona for the funeral, and as we got closer to Mesa, my anxiety increased. With each mile we drove, I felt like I was going to pop, or melt into tears. Noise was burdensome, I didn't want to talk or sleep. I just wanted to look out the window and watch the trees pass by. We'd just driven through Payson and were heading south toward the Valley of the Sun, my home. By now the Ponderosa had turned to saguaro and ocotillo, and as we descended the last hill into town I kept having an argument with myself, in my head:
"This feels so final'.
"You know this is not final. You know this is not the end. You KNOW this."
Over and over again.
The orange, burning Arizona sun was sinking over the far mountains in the west as we pulled into my parent's driveway.
The next morning my sister and I went to the mortuary to dress Mom in her temple clothes. Before we began, the funeral director, who was a friend of our family, gently explained what we were about to do, and reminded us that Mom's body would be there, but the warmth of her spirit, that which gave her life, would not be, but that we needn't fear because of our Savior Jesus Christ we would see Mom again. We all have that promise of the resurrection. He offered a prayer for our family and directed us into the room to where Mom was.
I thought I would be afraid to dress my mom, to touch her, without being alive, but that wasn't the case at all. My fears instantly melted away when I saw her in the room, waiting for us. She had prepared us for this very moment.
My Aunt Jeanne, her sister, and my Aunt Ann, my Dad's sister, had come with my sister and I, to show us what we needed to do. I remember many times Mom talking about "going down to the mortuary" to take care of family or members of the ward who needed to be prepared for burial. Mom always said it was a holy, and reverent experience. I had been praying to have a holy and reverent experience. It was holy, and reverent in that room. I felt that this was one of those "pass the baton" experiences, where you're lovingly shown what to do, by those who've done it before, surrounded by heavenly helpers, watching that baton be passed — they watching their legacy of faith continue in us. This was, and is exactly how it was supposed to be.
After we finished, we started to talk about Mom and all of the things she'd done for everyone over the course of her life. My sister pointed out that she'd made her temple dress, and she'd put big deep pockets in the dress to hold her things.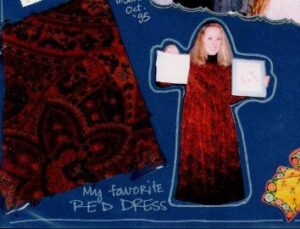 I mentioned that Mom also sewed most of the dresses I took on my mission, and she had put big deep pockets in those too. Mom always though of making things convenient for other people. She had a gift of knowing what we might need at some future point. That gift became very apparent to me on my mission, when her letters came. Back in 1995, all we had was snail mail, and letters took a long time to get from Bulgaria back to Arizona. But without fail she'd always write the things I needed to hear, answer my questions, and lift my spirits up, in her letters, long before my letters had reached home.
I spoke at Mom's funeral. Dad kept asking if I was sure I wanted to speak, and wouldn't I like to sing instead? He wasn't convinced I could speak without crying thru my talk — and "make sure to write everything down, so if someone needs to just get up and read it. I said, "Dad, I can give a talk. But I don't think I can sing."
In my talk, I read from my best friend the Apostle Paul, to the Corinthians in chapter 15
21 For since by man came death, by man came also the resurrection of the dead.

22 For as in Adam all die, even so in Christ shall all be made alive.

25 For he must reign, till he hath put all enemies under his feet.

26 The last enemy that shall be destroyed is death.

51 Behold, I shew you a mystery; We shall not all sleep, but we shall all be changed,

52 In a moment, in the twinkling of an eye, at the last trump: for the trumpet shall sound, and the dead shall be raised incorruptible, and we shall be changed.

55 O death, where is thy sting? O grave, where is thy victory?

56 The sting of death is sin; and the strength of sin is the law.

57 But thanks be to God, which giveth us the victory through our Lord Jesus Christ.

58 Therefore, my beloved brethren, be ye steadfast, unmoveable, always abounding in the work of the Lord, forasmuch as ye know that your labour is not in vain in the Lord.
As this year has passed, I've had many friends who have also lost a parent, Some have lost siblings, and spouses. I have been tuned into grief in a way I have never been before.  Paul's words have filled my mind, almost without stop.  "Death where is thy sting?" It's gone because we know we continue to live after we die.  "Grave, where is thy victory?"  It's also gone because of the resurrection of Jesus Christ.  "Be steadfast and immovable in the work of the Lord."
Today we studied Doctrine & Covenants 14-16 in our home church service, about the great and marvelous work about to come forth among the children of men.  We have so much that is great and marvelous in the Church, and the gospel.  Knowing about the Plan of Salvation and that Jesus Christ has won the victory for us, is the greatest gift for me today.