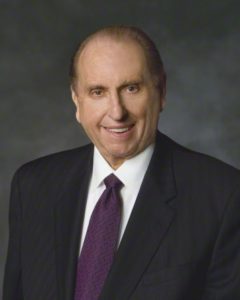 From the Mormon Newsroom: " Funeral services for President Thomas S. Monson, leader of The Church of Jesus Christ of Latter-day Saints will be held in the Conference Center on Temple Square Friday, January 12, 2018, at 12:00 p.m. MST. The funeral will be open to the public ages 8 and older."
You can watch the funeral via the Mormon Newsroom's youtube page HERE The funeral will also be streamed on LDS.org, and BYUtv.org. You can also download the apps from BYUtv.org and watch on your mobile device, HERE.
Today thousands of people have come to Temple Square to pay their resepcts to our beloved prophet.

Here are also some tributes to him from Pres. Uchtdorf, Pres. Eyring, and his daughter Sister Ann Dibb:

President Thomas S. Monson: On The Lord's Errand