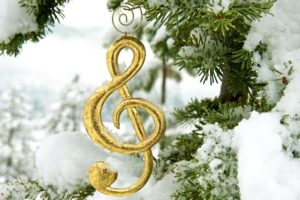 In the fall of 1988, I was a sophomore in high school. Our choir director, Mr. David Perry, pulled out the Christmas music, and introduced the sophomore choir to a song that was to become one of my favorite Christmas songs of all time, John Rutter's, "Jesus Child". It's an exciting song with a calypso beat. I've always imagined the song being a group of friends telling each other about the birth of Christ and as the more people know the story, their joy and excitement for Christ grows.
Here are the lyrics:
Have you heard the story that they're telling 'bout Bethlehem,
Have you heard the story of the Jesus child?
How he came from heaven and was born in a manger bed?
Mary was his virgin mother pure and mild.
Sing alleluia, brothers, sing alleluja, sisters,
Worship the Jesus child and praise his mother mild.
'Glory to God' the angel hosts are singing:
Listen to the story of the Jesus child. Continue reading →