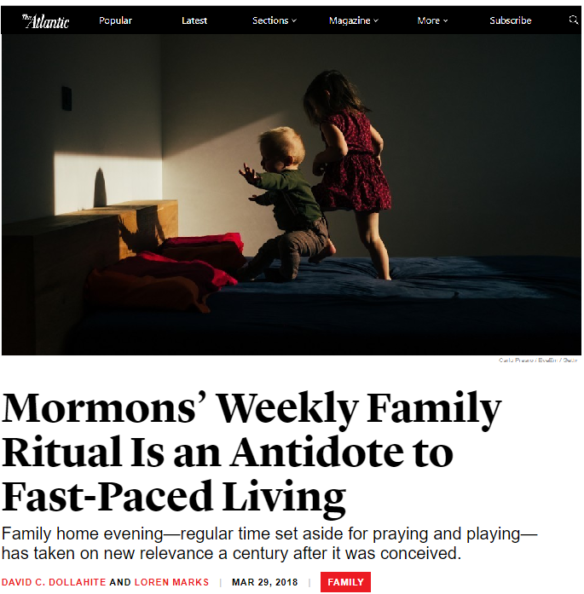 It's fun when the media publishes something nice about Mormons. Woot to The Atlantic. Who knew family ritual and togetherness (even if not the ideal we envision) could become so revered.
Enjoy your Easter, which hopefully you will be able to spend with family. I'm headed for easter basket fun with a grandkid, together with the promise of games with friends and a meal of delectable lamb and hot cross buns, between sessions of General Conference.
May your weekend be similarly focused on the renewal of Christ's resurrection and the preciousness of those with whom we have the privilege of associating in life.