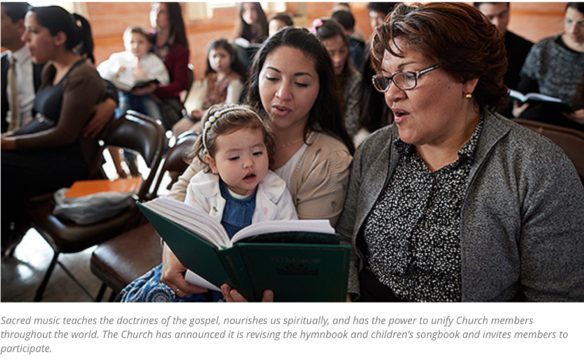 The Church is embarking on a global hymnal, in which all the songs will be published in each language. A similar effort will apparently take place for the Children's songbook.
You can participate in the survey seeking information on what hymns should stay and which should gracefully exit, and which hymns not currently in the hymnal should be added.
And each individual can submit up to five new songs by July 1, 2019.
The effort to select the final collection and prepare the hymnal in dozens of languages will take years, so no one need mourn the imminent loss of our familiar green hymnal.
Now go to – make your voice heard!