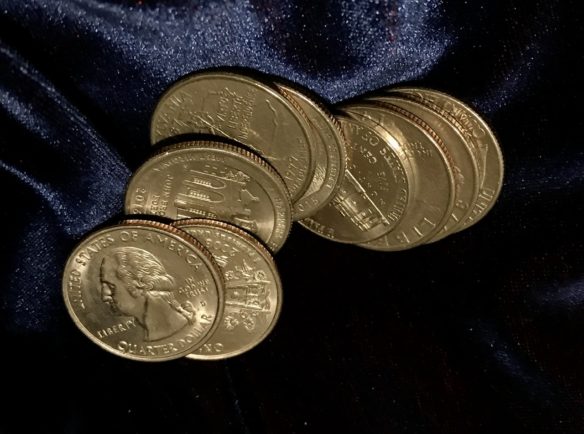 This morning my husband came down and turned on the radio, disturbing my typical silence.
"NPR said there's going to be a story about the Church and Tithing."
The story came on, and the news report says a whistleblower with the Church's investment arm has said some stuff to the IRS. But it's not the whistleblower who has gone public. It's the whistleblower's brother.
At issue is that when funds that come into the Church that aren't immediately needed for Church operations they are invested. And apparently there are times when the whistleblower feels that some of this investment fund is used in ways inconsistent with the charitable donation status of the source of the funds.
There are articles on this at the Salt Lake Tribune and The Washington Post. One comment I appreciated pointed out that most businesses keep a reserve of 30 years of operating costs to sustain an organization through periods of economic hardship (or one can think of unprofitable growth, spreading the gospel in places where tithing income doesn't cover operations costs). According to this individual, the touted $100B actually amounts to only 17 years of operating costs, leading to the conclusion that the reserve should be $200B rather than the relatively paltry $100B reported.
As for me and my house, we pay tithes not because the Church has imminent expenses, but because it's a commandment. And it doesn't hurt that when I've failed to pay a timely tithe, God has gone 'repo man' on me. There was my decision circa 2000 to use my minor excess to fix a teetering car transmission instead of bring my tithing current. In the wee hours of Conference Sunday that car was stolen and used in a high speed chase, ramming a police vehicle, harming the officers in the car. The thief then ditched my totaled car in a ravine. So I was bereft of the thing I had paid to repair, my wallet further lightened by the fees associated with the car being impounded by the police, and I had the expense of purchasing a new-to-me car. That's the kind of experience I have when I don't pay a timely tithe.
Back to the whistleblower's report, this is a matter for the IRS to investigate. If the reserve funds are in fact being used for inappropriate payments, then appropriate fines and sanctions will ensue. But the fact of a reserve and the size of the reserve and possible misuse of some small portion of that reserve do not rescind the commandment to tithe.
if people really feel the Church shouldn't have such a big fund, the faithful response is to volunteer for a mission amongst those children of God who lack, de facto increasing the Church's operating costs. A decision to simply break the commandment to tithe is not a response appropriate to one who believes in God and the restoration.