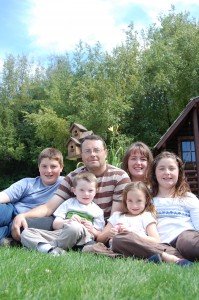 As I was thinking about what question would beneficial to answer today on M*, I realized I had just answered questions this morning on television which might be of interest to M* readers.  Today my husband and I had a great day with Debbie and Ron on The KJZZ morning show hosted by KUTV2 news station.  I hope these video clips will be interesting and useful to you and your family.  Today's topic was consequences and how to choose them.  Remember, "Home should be the safest place to make mistakes."  (Parenting A House United)
  Below are the links to the two segments we appeared in. 
Segment one: http://connect2utah.com/content/fulltext/?cid=79502
Segment Two: http://connect2utah.com/media_player.php?media_id=119902
Last month we also appeared on the show and will on the second Friday of each month.  Below are the links to last month's segments.
Segment one: http://connect2utah.com/content/video/?watch=1&cid=76602
Segment two: http://connect2utah.com/media_player.php?media_id=114272
For more free parenting information go to Nicholeen's Blog http://teachingselfgovernment.com