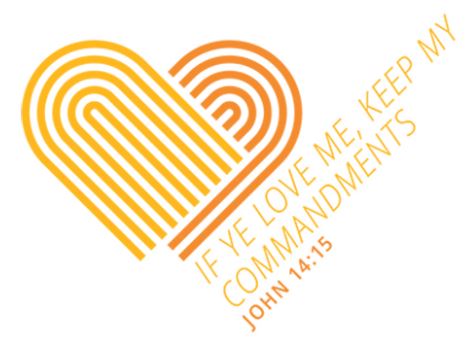 This year's theme scripture for the Young Men and Women is John 14: 15, "If ye love me keep my commandments." Last week in our ward's mutual opening exercises, we all stood and repeated this scripture together. It was very powerful for me sitting on the back row, with my two year old daughter on my lap. I was so glad she was able to hear these young women and men say this short, but powerful declaration. The Spirit was there as these words were said, and these teenagers believed what they were saying. It was powerful.
In this arrangement The Swingles (nee The Swingle Singers), are singing this scripture set to music by the 16th Century composer Thomas Tallis, which has been arranged for double choir by Kevin Fox. The parts loop over and over each other, which creates a beautiful choral round.
The text also continues with verses 16-17. The whole passage reads:
15 If ye love me,keep my commandments.
16 And I will pray the Father, and he shall give you another Comforter, that he may abide with you for ever;
17 Even the Spirit of truth;