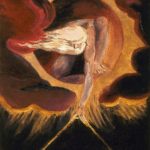 A debate about the relationship between the Genesis Creation story and Science has been going for more than a century. It isn't often a polite debate, with both sides accusing the other of ignorance and blasphemy. The end result is the two sides rejecting the methodology and presumptions of the other (usually the scientists wholehearted and the religious perfunctory). When the religious do take the side of the scientist it is often by mythologizing the Creation and by extension neutering its textual power. The scriptural narrative becomes a shadow of its formerly perceived importance.
To be fair, the original writers didn't have the scientific understanding of the modern era. That is the approach of a new set of religious exegesis Genesis researchers. They postulate the theory that in order to truly understand the Creation account, and end the debates, it is necessary to study what the pre-science writers intended. And what they were doing in Genesis, according to the new paradigm that is considered the old, was "naming" and "ordering" the already existent material to form functional stability from chaos. This sounds perfectly Mormon, but there is a catch. Functional in this case means making what already has existed and formed of the material and making making it consecrated. still a very Mormon concept to be sure, but it throws out the whole of the material creation as a God involved process. A religious person must before the Genesis account assume God already created the material, was not involved with the material creation, or that what He did create was evil. The Genesis Creation account becomes a post-Creation account.
This leaves a big gap for the scientific modern understanding. Although there are strengths to the chaotic-order Creation paradigm, many of them Mormon supportable like the already existent matter, it still puts into question the "Truth" and "Historicity" of the Creation. For a modern people who associate mythologizing and allegory as lies for at best a better truth, the profound spiritual viewpoints are not enough. The material world is far more real and important than it ever was in the ancient past. There still must be some "concordance" (matching historical knowledge with scriptural events) to make it valuable beyond the original writer's intent.
The key to having a modern interpretation of an ancient viewpoint is Nephi's use of Isaiah. After having quoted Isaiah, he says in 2 Nephi 25:1, "For behold, Isaiah spake many things which were hard for many of my people to understand; for they know not concerning the manner of prophesying among the Jews." As a Jew from Jerusalem he states in 2 Nephi 25:5, "for I came out from Jerusalem, and mine eyes hath beheld the things of the Jews" Knowing the way people think and their history helps in understanding what they write. For those who want to interpret Genesis according to the ancients, this is a powerful endorsement. Yet, it is only half the equation of Scriptural usage. Despite or even because of all that Nephi knew about the Jews, he says in 1 Nephi 19:23, " I did read unto them that which was written by the prophet Isaiah; for I did liken all scriptures unto us, that it might be for our profit and learning." He related the past writings to his contemporary situation. Not only did he expound on the difficult words of Isaiah, but he made them relatable and significant to the readers. He saw a material manifestation of the spiritual teachings in his life. Continue reading →