I just listened to an extraordinary podcast in which the people interviewed — Bret Weinstein (PhD) and Pierre Kory (MD) — said that COVID-19 could be eradicated as a disease if at-risk people took one drug: ivermectin.
You can listen to these podcasts here or here.
Ivermectin is a relatively safe anti-viral drug that has been around for decades. It can be bought as a generic and is therefore inexpensive to administer. More than 4 billion doses of ivermectin have been administered worldwide.
Weinstein and Kory mentioned the incredible cases of New Delhi, which has virtually eradicated COVID in a matter of weeks thanks to ivermectin. Check out this graph: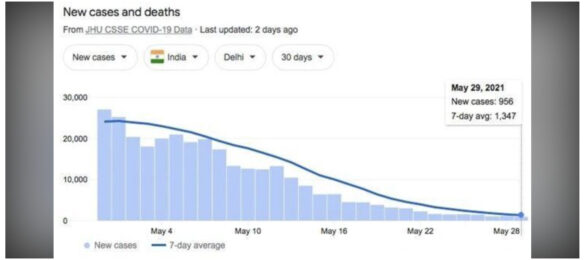 You can read more about the history of ivermectin India here. Note that many states in India that did not start using ivermectin still have a massive problem with COVID.