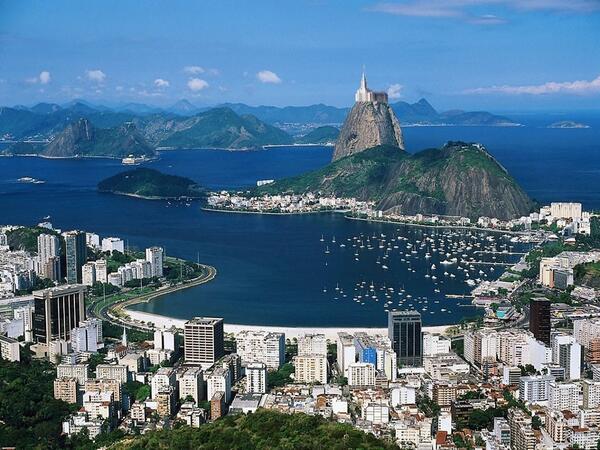 Yes, that is Sugarloaf, and yes that is a joke.
The exact location of the new Rio temple has not been announced yet. My speculation (as somebody who lived in Rio for four years) is that the only places with enough space are the Barra da Tijuca/Jacarepagua areas of the city. Until this announcement, by the way, Rio was by far the largest metropolitan area of South America without a temple. Church members have to travel about 300 miles to the Campinas temple.
More information on the Rio temple here.