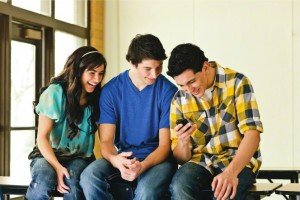 As a parent of children with Android and iOS devices, I want to be able to control and limit their ability to use their electronic devices, inside or outside of the home.
The sight of a child's face buried in their cell phone or tablet—for hours on end, with their ears covered with headphones, watching YouTube videos—is enough to drive any parent crazy. Mobile technology can be a wonderful thing, especially when it is properly controlled, and used in small doses.
My wife and I wanted a way to control mobile technology in our home, while still having the ability to reward our children with screen time for doing their chores, homework, or doing an activity that didn't involve technology, like playing outside. How old fashioned is that—playing outside?
After searching the Google Play store, we found what we consider to be the perfect app for doing just that: Screen Time Parental Control.
Here are just some of the features that my wife and I love most about Screen Time Parental Control:
The ability to set schedules and daily limits for allowing and blocking the use of the cell phone or tablet.
The ability to block the use of certain apps (Android only).
Visibility of the devices web and search history (Android only).
Auto blocking of new apps (Android only).
Setup tasks for children to earn screen time.
For a list of frequently asked questions and for information on the differences between the iOS and Android versions of Screen Time, check out the following link: https://screentimelabs.com/help-center/faq-home/.
As a parent, I am thrilled to have an app that allows me to exercise a greater measure of control over the use of mobile technology in my home. I heartily endorse and recommend Screen Time Parental Control for any parent who wants to take control of mobile technology in their homes. It's that app that no parent with children and technology should be without!
Screen Time Parental Control is available for iOS and Android devices.