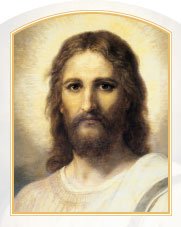 Okay, the title is intentionally over the top. But I do have a friend that made this cool little iOS app that brings together a lot of LDS internet resources. So I thought I'd give him a little 'free advertising' by letting our readers know about it. Here is what he has to say about the app:
If you're interested in having immediate access to online information on LDS topics, you'll want to get a new iTunes app named "LDS Advocate." It recently launched in the iTunes App store. It gives easy access to a curated list of sites, blog postings and YouTube videos containing faith affirming information on a range of LDS topics.
Such as:
Translation process of the Book of Mormon
 Information about the origins of the Book of Abraham
 How temple ceremonies and Masonic rituals are related
 Historicity of the Book of Mormon
 Joseph Smith and polygamy in Nauvoo
 How to deal with a personal faith crisis
 How to help someone through a faith crisis
 Book reviews and scholarly rebuttals to notable anti-Mormon books and blog postings
It's straight forward in how it presents the information and navigating through it is intuitive. To use the app, your iOS device must be connected to iCloud. Because it takes advantage of Apple's "CloudKit", new content is automatically pushed to your device whenever you start the app.
Apple policy requires sites asking for charitable donations, or link to such sites, to appear in the device's default web browser. Because of this, some sites listed in the app appear in Safari while other sites appear inside the app.