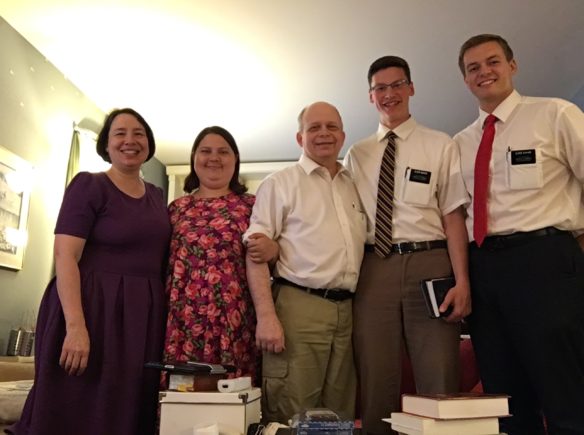 Missionaries get to phone home on Mother's Day and Christmas. But fathers don't get a call.
But it's still possible for fathers of missionaries to get something on their special day, with our help.
When my daughter first arrived in the airport, an LDS lady took a photo of the arriving missionaries and texted it to all the parents. And I've been blessed since then because people in my daughter's mission will snap pictures and either text us or post them on the mission Facebook page.
I've also adopted this practice, of snapping pictures of missionaries and letting them type in the phone number of folks so I can text the picture.
I invite you to make a father's day and text him a picture of his missionary. And while you're at it, take the chance to let the fathers in your life know how much you love them as well.