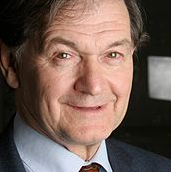 A while back I did a post about my three favorite non-fiction authors: David Deustch, Roger Penrose, and Douglas Hofstadter (Gesundheit!). This post is about Roger Penrose.
Roger Penrose has an interesting categorization system for scientific theories that I'd like to share. (Later on, I'll give David Deutsch's alternative approach.) Penrose believes there are three categories of theories. They are:
SUPERB
USEFUL
TENTATIVE
He goes on to say that say he's considered making a fourth category called MISGUIDED but then thought better of it because he didn't want to lose half of his friends.
In this post I want to talk about the seven scientific theories Penrose considers to be in the SUPERB category. These are the theories that, as Penrose puts it, have been phenomenal in their range and accuracy. Continue reading →