Kate Vasicek Challis brings forward expanded information about William Seely (1816-1851?), first husband of Lucy Ann Decker, the first woman Brigham Young would covenant with as a plural wife. Meg Stout provides a brief response after Kate Challis's comments.
A New Perspective on William Seely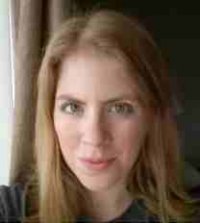 Kate Vasicek Challis is a 30 year old wife and mother of 4 children living in Iowa, USA. She has a BA in French Teaching and a minor in TESOL K-12 (BYU '09). She has been blogging at Czech Out Your Ancestors since 2013 and is a member of the Association of Professional Genealogists.
Although I enjoyed Meg Stout's post of 31 March 2014 titled "Wives of Sorrow," I feel the post had some erroneous and misleading information about William Seely (1816-1851?), the first husband of Lucy Ann Decker Seely Young (1822-1890).
Meg wrote: "Lucy Ann Decker Seeley, born in 1822, was abandoned by her first husband, William, a non-Mormon who was allegedly abusive and an alcoholic."
He was (at least at one time) a Mormon, according to his own 1840 deposition about being kidnapped by the Missouri mob at the battle of Crooked River, as well as early LDS membership records here and here. Also, according to a biography of Brigham Young, Lucy was told that William was dead, inferring that that knowledge could have influenced her decision to marry Young.
Meg continued: "William left Lucy with the couple's three tiny children, leaving her a widow for all intents and purposes."
It is possible that he first abandoned her with their three children (she also had an unnamed stillborn child, according to the above source), but eventually Lucy would travel west with her two children (one of the three died) in the company of Brigham Young. Continue reading →